Baekkun Dredging Co. Ltd., a Korean based manufacturer of eco-friendly dredging equipment, has just reveled a plan to increase its export to emerging economies in Southeast and South Asia, including Bangladesh, Indonesia and India.
According to their latest release, the company has gained entitlement to subsidy, offered by the Ministry of SMEs and Startups, to high-growth exporters and that it will accelerate exports to Southeast and South Asia.
"We focus on exporting our patented technology on dredger construction and advancing our on-spot works. We plan to open 10 offices abroad by 2022 to grow our global business further," Baekkun stated.
Established in December 2009, Baekkun obtained patents on its eco-friendly dredger, the eco-friendly equipment and method for the separation of dredging soil already in January 2010.
"Amphibious dredgers made by Baekkun Dredging are compact dredgers operable on shores, rivers, reservoirs and waterways. As they utilize a range of different attachments, they can perform multipurpose functions such as pump dredging and bucket dredging," the company said.
Baekkun Dredging exports its dredgers to Indonesia and Sri Lanka as well as Bangladesh, and plans to expand its overseas market steadily.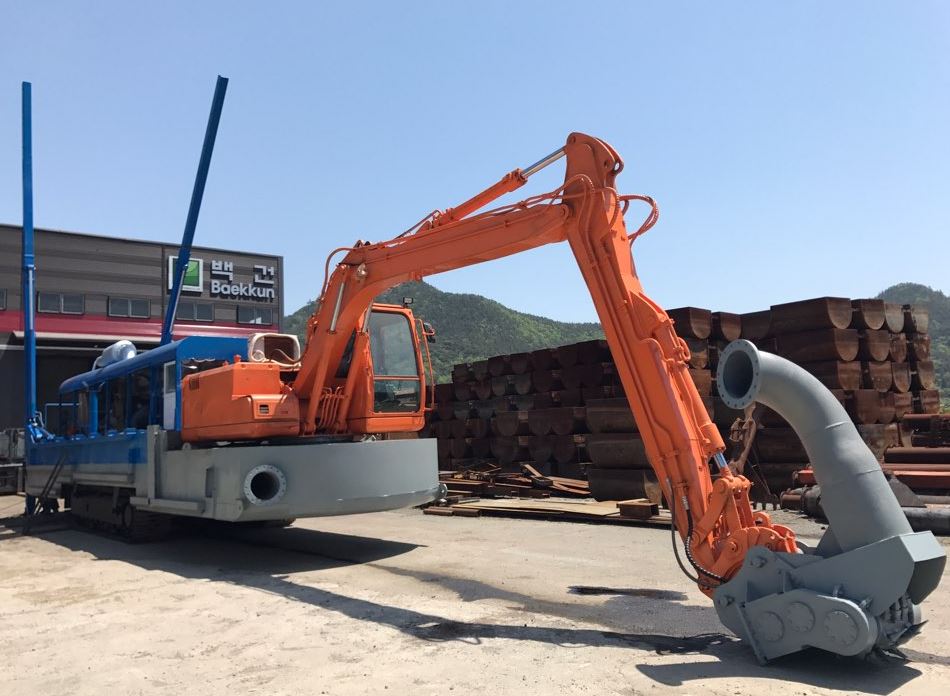 Photo: Image source: Baekkun