Highlights of the Week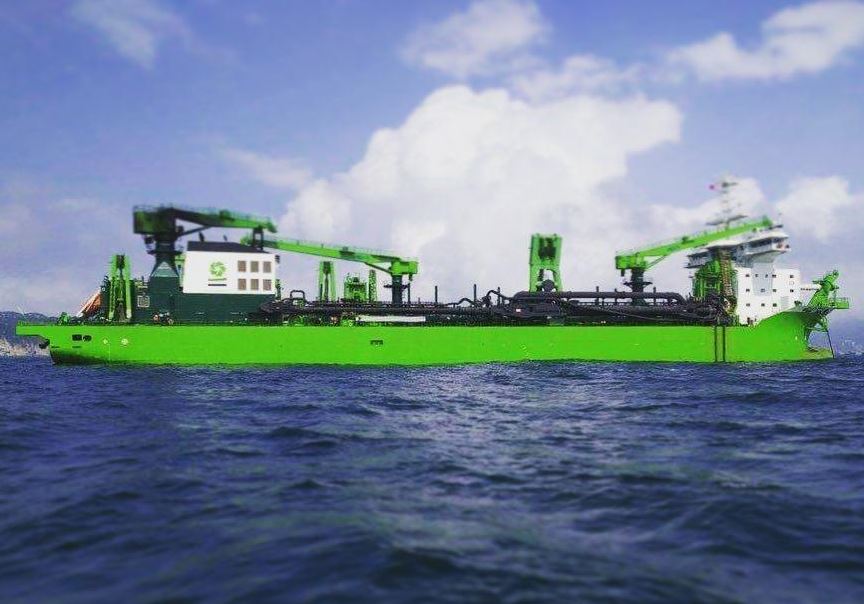 Dredging Today brings you an overview of the most popular stories from the past week (February 25 – March 3, 2019).
PHOTO: IHC Beaver for the Middle East
Royal IHC said in its latest announcement that their first IHC Beaver ever built in the Middle East was officially launched last week.
Wasa Dredging VIDEO: Rock Blasting in Sandnessjoen, Norway
Wasa Dredging, a Finnish marine offshore and inland water construction contractor, is currently executing a small but demanding project in Sandnessjøen, Norway.
Rosmorport Plans to Order Four Dredgers by 2030
FSUE Rosmorport plans to order four dredgers by 2030, Vasily Strugov, Deputy General Director of Rosmorport, said at the 2nd Hydraulic Engineering Structures and Dredging Congress in Moscow, organized by IAA PortNews.
DEME Group: TSHD Bonny River Kicks Off Sea Trials
DEME, an international group of specialized companies involved in complex marine engineering works, said in the latest release that sea trails of their newbuild 15,000m³ trailing suction hopper dredger (TSHD) Bonny River has officially started near Dawanshan Island in the South China Sea.
Milestone for the Samuel de Champlain Conversion Project
More than year and a half after the contract was awarded, Europe's first conversion of a dredger to dual-fuel capability combining LNG and MGO is close to completion.
Related news
List of related news articles