New Milestone for Aberdeen Harbor Expansion Project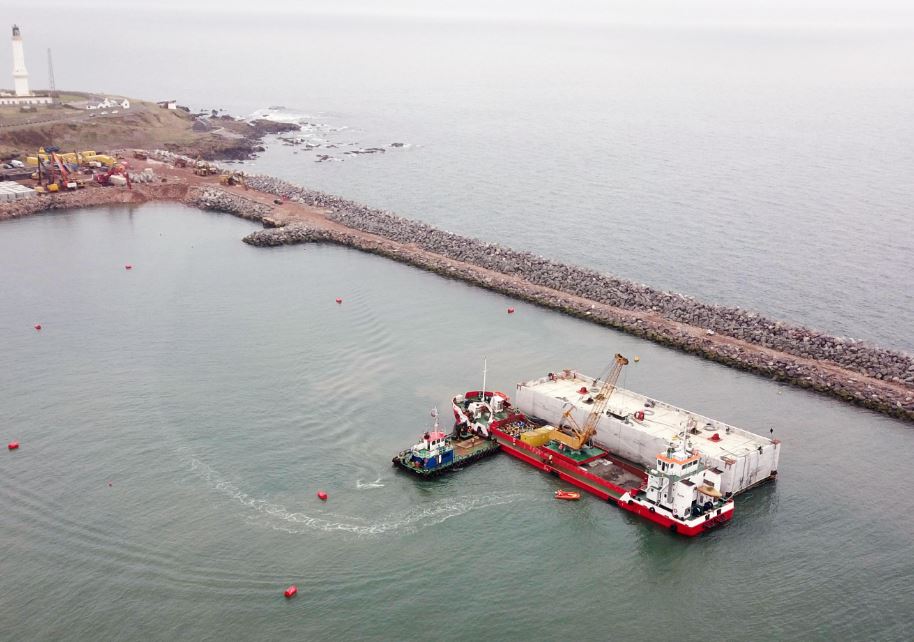 Dragados UK, principal contractor for the Aberdeen Harbor Expansion Project, has marked another significant achievement with the installation of the first of the 22 enormous concrete units that will form the closed quay sections at Aberdeen South Harbor.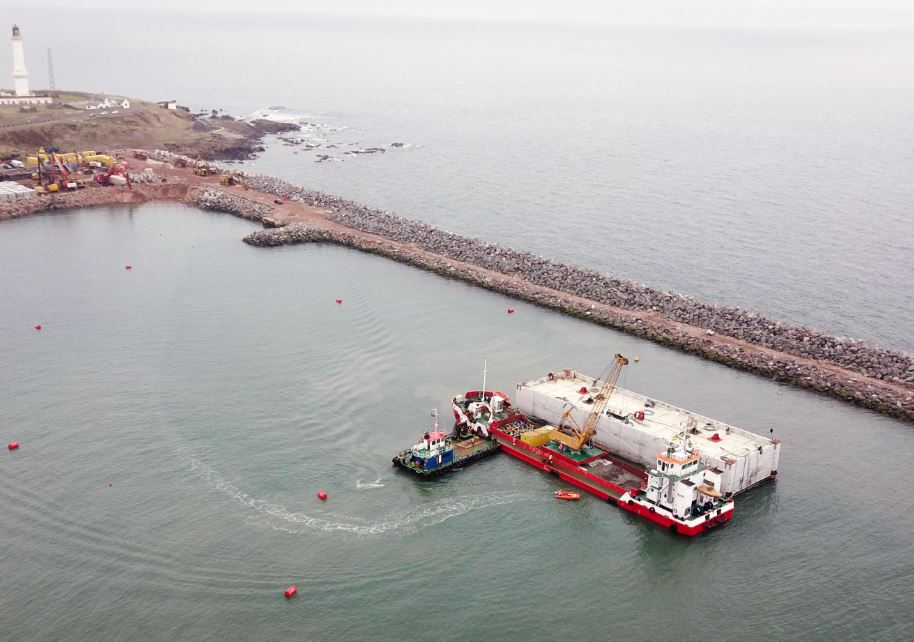 The caisson – 50 meters long, 17 meters wide and 16 meters high – has been floated from Cromarty Firth to Nigg Bay, Aberdeen, in a 160-mile journey.
Once in Nigg Bay, the caisson's empty cells were filled with water, which sank the unit to the seabed, previously leveled and prepared to sustain the caisson on a permanent basis.
"Dragados' caissons are advantageous for this project due to the fact that they can withstand higher working loads than the open quays – made with piles. In addition, caissons require less concrete than other construction techniques, given that they have empty chambers that are later filled with granular material – part of it will be the material dredged from Nigg Bay's seabed, which will be reused for this purpose," the company said in its latest update.
The use of caissons is, therefore, more environmentally-friendly than other marine building techniques.