Howth Harbor Dredging Update Released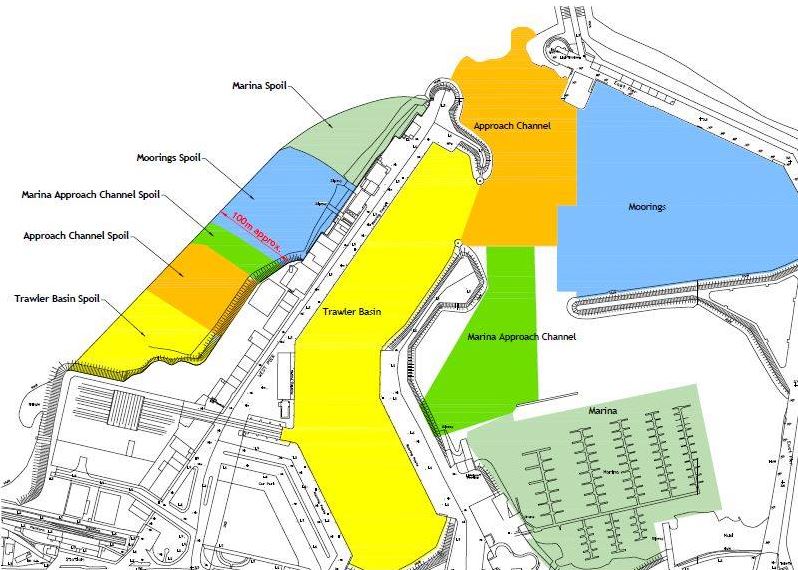 The Government of Ireland's Department of Agriculture, Food and the Marine has updated local Fingal councilors on its proposals for the Howth Harbor dredging works, said Cllr Cian O'Callaghan in his latest announcement. 
The Department is proposing to dredge five areas of the harbor:
The Fishing Trawler basin between the West Pier and Middle Pier;
The approach channel at the mouth of the harbor;
The Marina used by Howth Yacht Club;
The approach channel to the Marina;
The outer moorings area which is used by the Howth Sailing and Boat Club.
This will result in the extraction of:
225,000 cubic meters of silt;
this is the equivalent of 20,000 – 30,000 lorry loads.
Testing, which consisted of examination of material from 30 boreholes drilled around the harbor, has confirmed that – due to harbor use over the years – the silt is contaminated but not hazardous.
The Department is proposing to treat the extracted material and place it adjacent to the West Pier. The infill of the West Pier would be about 100 meters wide and would be at the same level as the West Pier.
"There isn't a definitive plan for future use of this infilled area – however the Department is talking about a public realm plaza as their preferred main use and are hoping to apply for planning permission and permits towards the end of the year following a period of engagement with the local community and stakeholders," concluded Cllr Cian O'Callaghan.