New Dredge Joins Hall Contracting Fleet
Australian dredging and civil construction company Hall Contracting has recently added a $1.3 million amphibious dredge to its fleet.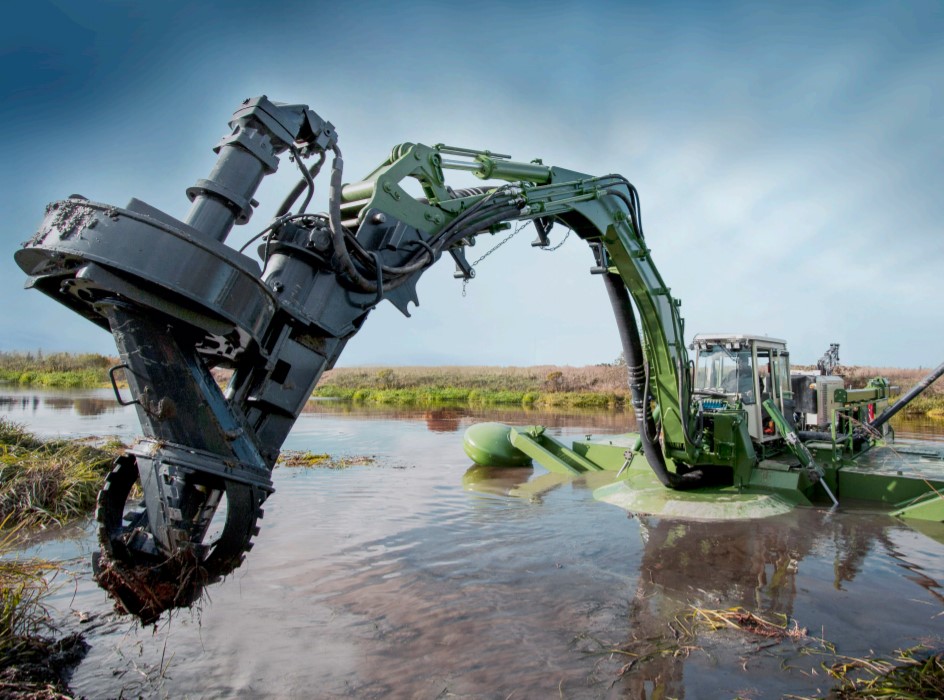 The company's CEO Cameron Hall also announced plans to purchase an additional four of the European machines over the coming months.
Mr Hall said that the dredge – recently christened Mooloolah River – is currently the only vessel in the company's fleet of 11 dredges with the ability to operate both on land and in water.
"The dredge can undertake everything from excavating dry ground and installing piles, right through to dredging sediment from waterways and clearing rubbish using a variety of interchangeable attachments," Mr Hall said.
"Traditionally, these works could only be completed using a number of different machines, so the Mooloolah River will revolutionize how we work and generate efficiencies," added Mr Hall.
According to him, the dredge only requires one person to operate it and, in most cases, there is no need for tugboats, assisting vessels, additional anchors or winches, keeping costs and completion timeframes to a minimum.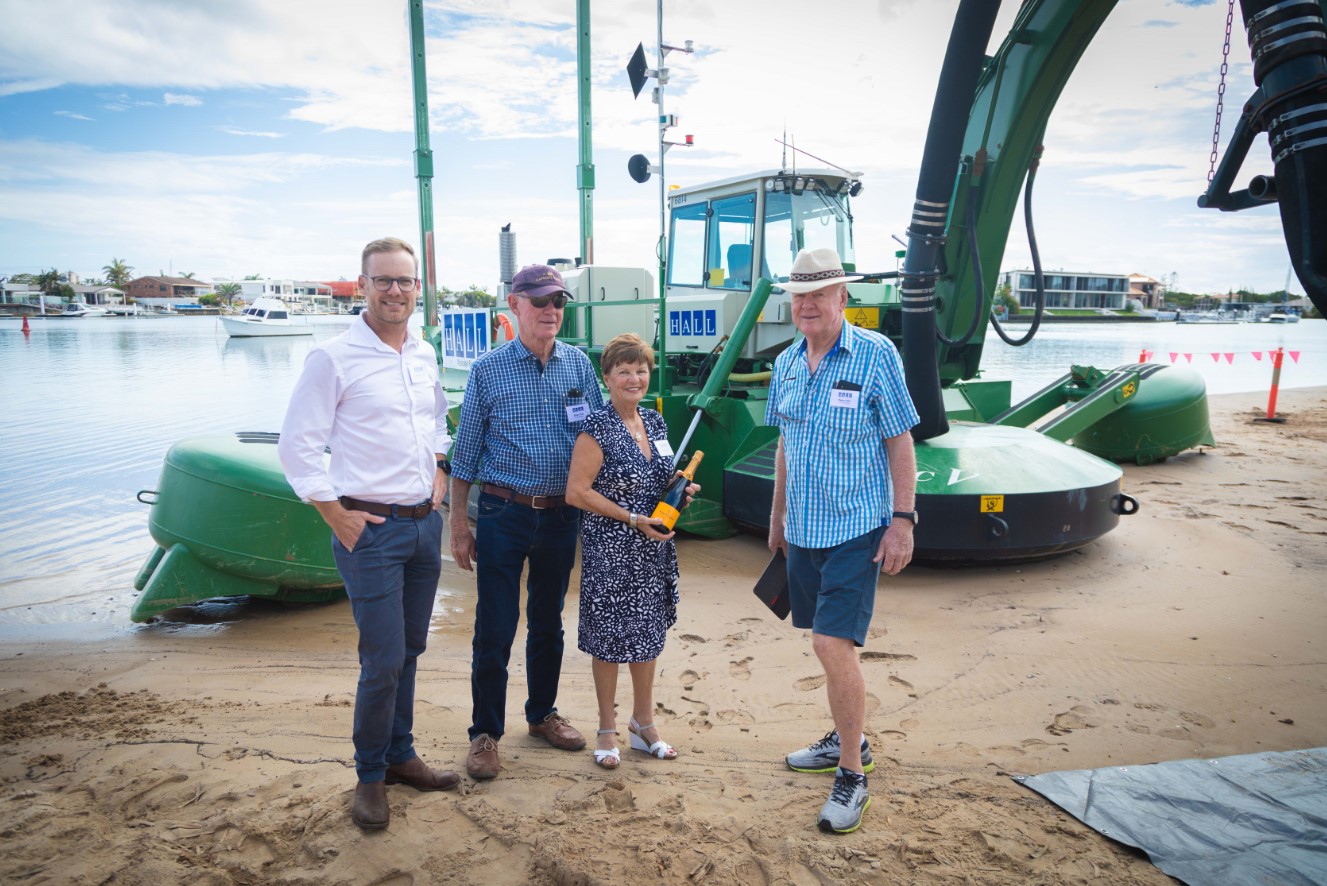 The dredge's highly mobile and compact design will allow Hall Contracting to tackle a wide range of shallow water projects that previously would have posed accessibility challenges.
"One of the common obstacles we face with dredging projects is working within small, hard-to-reach locations like small industrial waste ponds, marinas and sewage treatment plants that aren't big enough to accommodate larger dredging vessels," he said.
"We have already had an opportunity to put it to the test in our home state of Queensland, where we successfully dredged around 5,000 cubic meters in a restricted space. Its strong performance has encouraged us to purchase another four machines," added Mr Hall.
Mr Hall said that the dredge was especially useful in dredging polluted waterways and toxic sediment.
"We're able to attach the clamshell bucket when working on environmentally sensitive projects, minimizing sediment disturbance," he said. "The dredge also has the ability to pump soils containing substantial amounts of litter, eliminating the need for an excavator."
The Mooloolah River will journey to a coal mine in Central Queensland shortly to undertake tailings dredging works.
Hall Contracting is planing to use the machine in deepening shallow waterways; cleaning urban canals, rivers and mine tailings ponds; and undertaking flood mitigation works. It is currently the only dredge of its kind in the state.