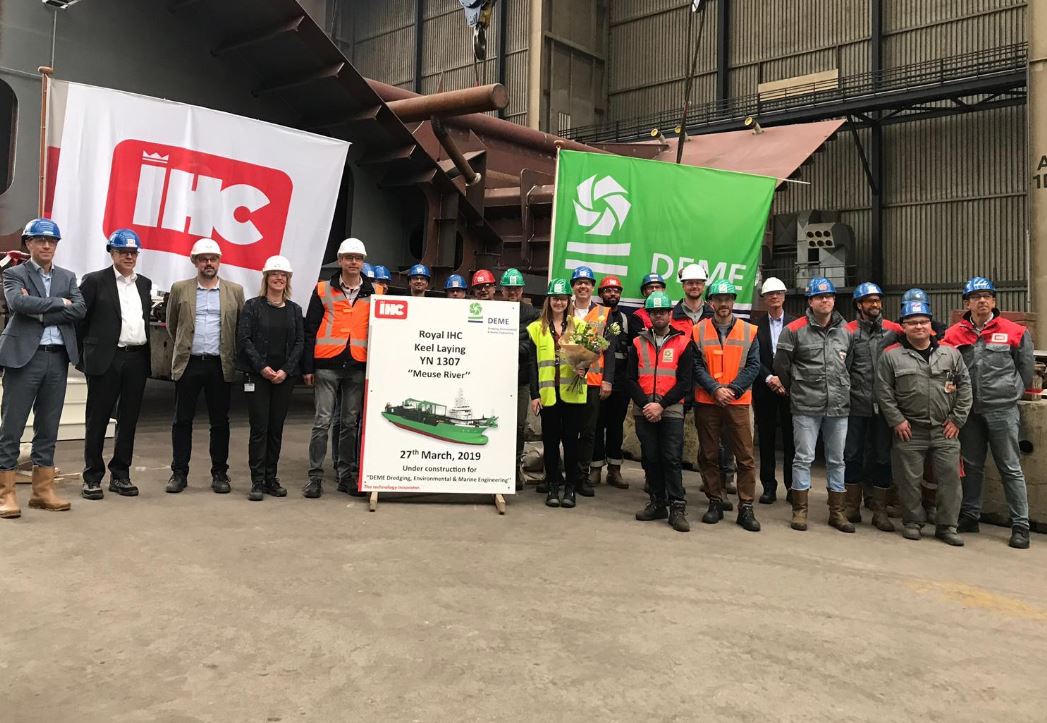 DEME Group, an international group of specialized companies involved in complex marine engineering works, today marked an important milestone in the construction of their new trailing suction hopper dredger (TSHD) Meuse River.
"Together with our esteemed partners Royal IHC, we laid the keel of the 8.300 m³ vessel in Krimpen aan den IJssel," said DEME in its latest announcement.
This new hopper will have an identical innovative design as its dual fuel sister vessel Scheldt River, which entered the fleet in 2017.
The Scheldt River and the smaller IHC-built DEME vessel Minerva are the world's first dual-fuel TSHDs that can operate on LNG.
Royal IHC and DEME developed several innovations for Scheldt River, such as a hybrid dredge pump drive system in combination with improved Wärtsilä engine management to reduce the effect of load variations and stay within the critical limits of dual-fuel LNG engines.
For automation of the dredging process, Royal IHC developed the intelligent IHC ECO automation package, which results in high dredge performance. Additionally, fuel efficiency is achieved with two-speed propulsion, optimizing fuel consumption in sailing and dredging conditions.
"We continue to invest to deploy the most versatile and modern fleet in the industry," said the company.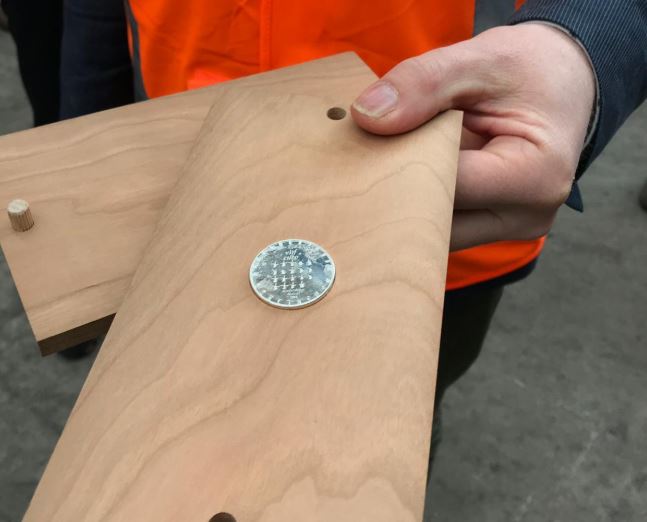 Photo: Image source: DEME
Related news
List of related news articles