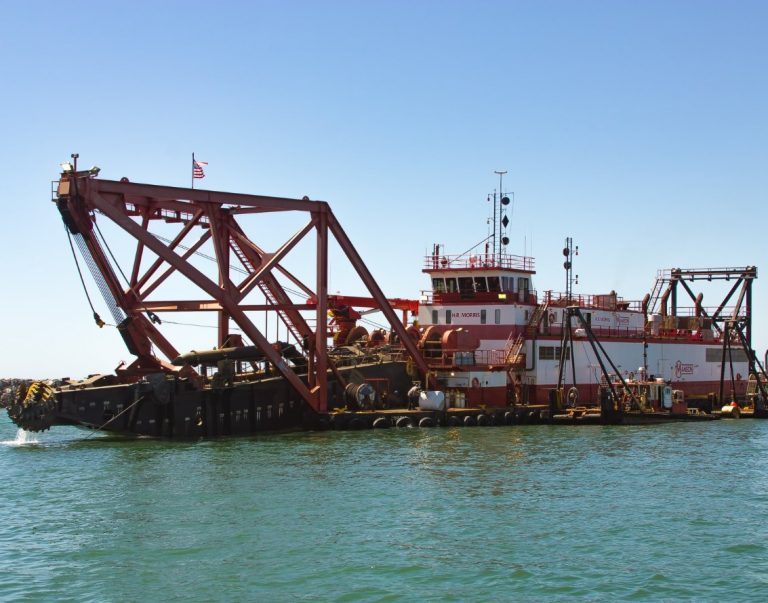 Dredging Today brings you an overview of the most popular stories from the past week (April 1-7, 2019).
Work on the Afsluitdijk Project Kicks Off Today
Dutch Minister of Infrastructure and Water Management, Cora van Nieuwenhuizen, today (April 1) marked the official start of works on the Afsluitdijk project.
Cottrell Wins $21.8 Million James River Dredging Contract
Cottrell Contracting Corporation, a Chesapeake, VA, based dredging company, has won a $21,8 million contract for the James River Maintenance Dredging Program in Virginia.
Manson Bags Oceanside Dredging Contract
Manson Construction, a Seattle based provider of heavy marine construction and dredging services, has been awarded a four year contract to dredge the Oceanside Harbor entrance.
IADC Dredging for Sustainable Infrastructure Conference in India
The International Association of Dredging Companies (IADC) has just announced that their event, named 'Dredging for Sustainable Infrastructure Conference', will take place on Friday, 18 October, 2019, at the Leela Palace Hotel in New Delhi, India.
Ellicott Dredge Technologies: IMS 7012 HP JetMaster for Malaysia
Ellicott Dredge Technologies (EDT) has announced the sale of an IMS Model 7012 HP JetMaster dredge to Matrix Reservoir Sdn. Bhd. for maintaining Tok Bali Supply Base (TBSB) in Kelantan, Malaysia.