Lido Beach Emergency Renourishment Wraps Up
An emergency coastal restoration project at Lido Beach in the City of Sarasota, FL, is now complete, City Manager Tom Barwin said in his latest weekly newsletter.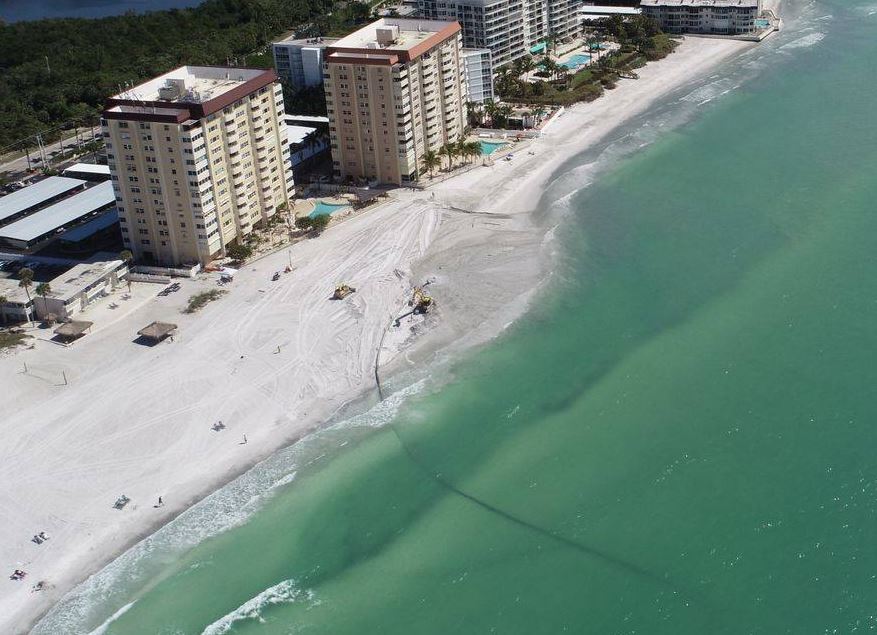 Last week, the contractors Coastal Dredging Corp. wrapped up dredging portion of the project, recycling approximately 205,000 cubic yards of sand accretions from the New Pass area to restore the beach from the Lido Pavilion south, just over one mile to Ted Sperling Park, he said.
"With an average of 40 to 80 feet of added beach, the sand is providing a much-needed protective buffer for nearby infrastructure and wildlife. Our City Engineer Alex Davis Shaw, who shepherded this renourishment project and many others over the years, says when this emergency project started, the condition of Lido Beach was the worst she had seen in 30 years,"  Barwin stated in the announcement.
The project cost of $3.9 million was shared by the City of Sarasota, Sarasota County, the state and the Federal Emergency Management Agency (FEMA). The city's funding portion was approximately $600,000.
The U.S. Army Corps of Engineers' long-term project remains on schedule to begin in the fall. Restoration will occur every few years as needed, including in response to storms as necessary, the city manager concluded.