Highlights of the Week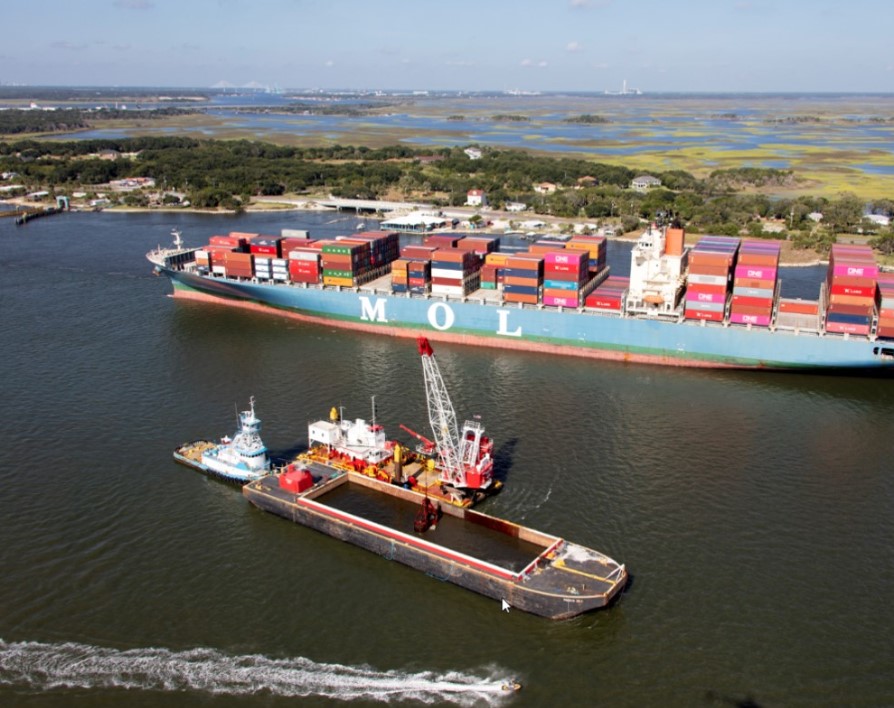 Dredging Today brings you an overview of the most popular stories from the past week (May 13–19, 2019).
CCCC Expands Dredging Fleet with Two TSHDs
Two trailing suction hopper dredgers (TSHDs), Hang Jun 6008 and 6009, equipped with the most automatic dredging control system in the world, were recently delivered in Qidong, Jiangsu Province, reports China Communications Construction Company (CCCC).
Wilson Sons Successfully Completes Repair Work on Van Oord's Simson
Wilson Sons Estaleiros, one of Brazil's largest providers of integrated logistics and supply chain solutions, began April with the dry-docking of the hydraulic backhoe dredger Simson – owned by Dutch company Van Oord.
Wilmington Dredging Contract for Orion Marine
Orion Group Holdings, a Houston headquartered construction company, yesterday announced a contract award of approximately $15 million.
Jacksonville Harbor Deepening Project in Full Swing
The Jacksonville Harbor Deepening Project is gaining momentum with more and more vessels joining the fleet of workboats that are currently stationed in the area.
The Largest Clamshell Dredger in GLDD's Fleet Starts Dredging Operations
Great Lakes Dredge & Dock Company's (GLDD) newest clamshell dredger – under the name No. 58 – has officially started dredging operations in Charleston, SC.