Boskalis Kicks Off Port Adelaide Dredging Project
Dredging has started today to widen the Outer Harbor shipping channel and swing basin at Port Adelaide, reports Flinders Ports.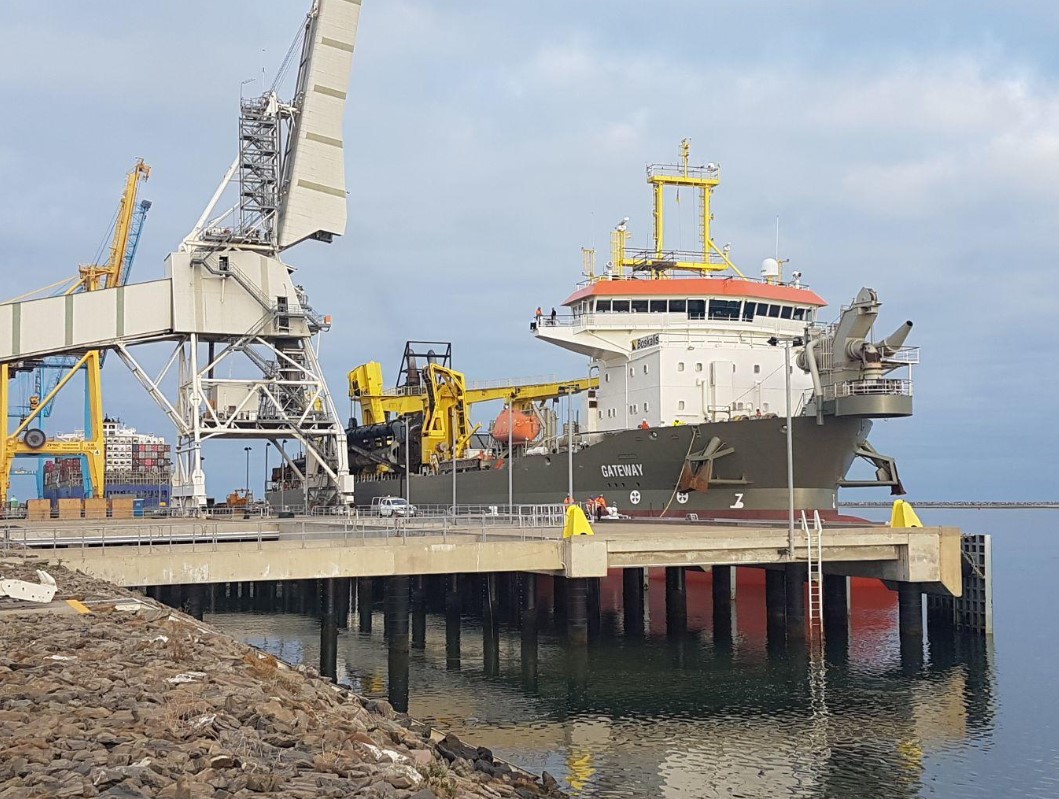 The $80 million project, funded by Flinders Ports, means Port Adelaide will be able to accommodate the world's largest cruise ships and the larger and more efficient 'Post Panamax' container ships.
Flinders Ports CEO, Stewart Lammin, said: "Once this project is completed in September, we will be on an equal footing with ports around Australia and the globe."
"Post Panamax' container ships are increasingly dominating global containerized cargo transport. This project is essential to Adelaide remaining competitive with other Australian ports, which can already cater for these vessels," Mr Lammin said.
Mr Lammin also added that significant preparatory work and consultation had been undertaken before project commencement to minimize the environmental impact of the channel widening program and maximize the ongoing health of South Australia's marine environment.
"Central to that is the use of state-of-the-art equipment by world-leading dredge contractor, Boskalis, to minimize turbidity, loss of seagrass and any impact on fauna, adherence to an agreed seasonal window and the imposition of comprehensive risk management protocols," Mr Lammin added.
During the works, approximately 1.55 million cubic meters of material will be removed from the channel and swing basin.
When fully completed, the Outer Harbor swing basin (turning area for ships within the port) will be widened by 55 meters to 560 meters.