Ryba Marine Bags Sandusky Harbor Dredging Contract
The U.S. Army Corps of Engineers, Buffalo District has awarded a $1.364 million contract to conduct dredging of the federal navigation channel and harbor areas in Sandusky Harbor during summer 2019.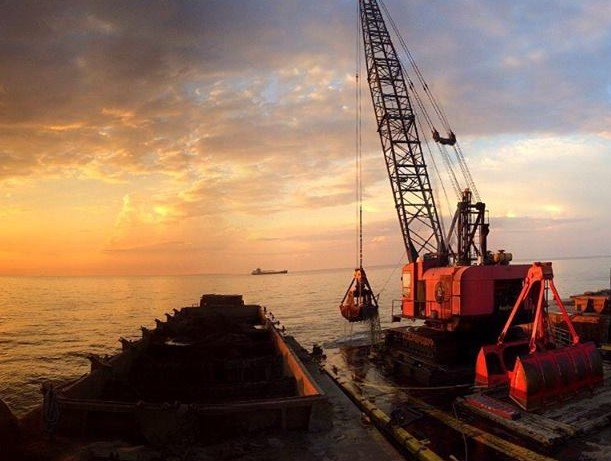 The contract was awarded to Ryba Marine Construction Company, based in Cheboygan, Michigan on June 10, 2019.
Under this contract, approximately 324,000 cubic yards of material is to be dredged this year.
The contractor is anticipated to begin work in September 2019 with dredging to be performed in the Outer Bay channel and the Straight channel.
"Buffalo District is proud to be executing yet another dredging contract award in our district – this time for Sandusky Harbor. Regular maintenance dredging of Sandusky Harbor ensures safer navigation for commercial vessels," said Lt. Col. Jason Toth, U.S. Army Corps of Engineers Buffalo District commander.
The frequency of dredging in Sandusky is subject to the availability of funds and when sufficient funding is in place.
The harbor was last dredged in 2018, when approximately 330,000 cubic yards of material were removed. Maintenance dredging is also scheduled for 2020. The outer harbor has authorized depths of 25 feet in the Bay channel and 21 feet in the Straight channel.