Port of Everett Awards Contract for Central Marina Project, Dredging Included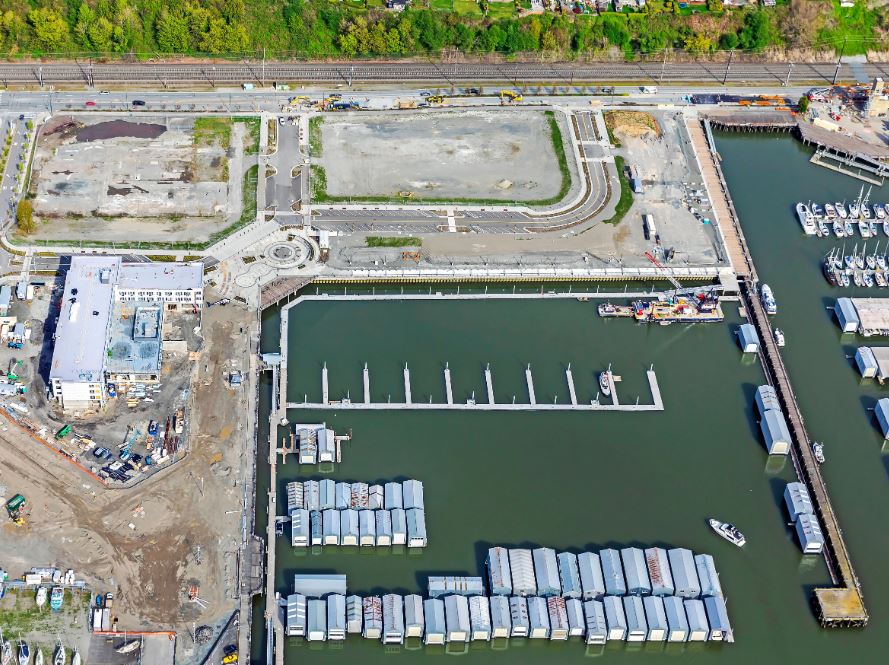 The Port of Everett Commission has awarded a $3.37 million contract to American Construction Company for the fourth and final phase of Central Marina Improvements.
This project completes the port's six-year, $30 million re-investment into the northeast corner of the Central Docks.
The work, anticipated to start in August and wrap up in spring 2020, includes:
Reconstruction of the original Central G-dock built in the 1960s, including demolition and removal of all port-owned boathouses at the dock;
Consolidation of all remaining private boathouses to the east side of Central G-Dock and filling in the last stalls on the east side of Central I-Dock;
Creation of 500-lineal feet of new side tie moorage on the west side of Central G-Dock;
Maintenance dredging around Central G-Dock and in the area south of the recently completed Central L-Dock.
"With our Marina infrastructure spanning a more than 50-year period of construction, maintenance and repair, we must continue to recapitalize our facilities to ensure the viability of this public asset into the future," Port Commissioner Tom Stiger said. "As the port continues to make the community vision of a recreational waterfront where people can live, work, play and thrive a top priority – the Port's Marina facilities must continue to support this vision."
The port kicked off improvements in the northeast corner of the Central Docks in 2014, following completion of a multi-year, multi-million-dollar cleanup of the former Everett Shipyard site.
To date, work has included removal of aging marine infrastructure, bulkhead reconstruction, dock demolitions, reconstructions and new builds including the recently completed Guest Dock 5 and Central K and L-Docks, maintenance dredging to improve navigability, utility and dock service improvements and public access enhancements.