Watson Levee Repair Nears End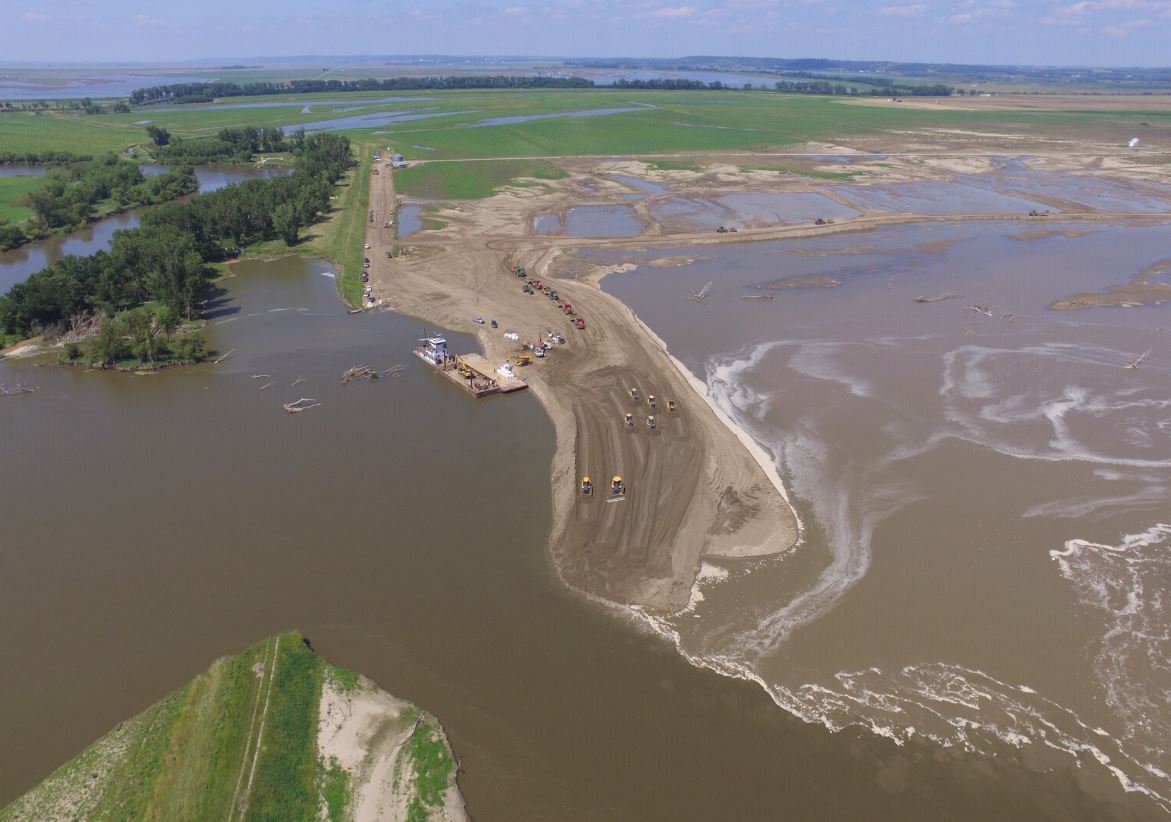 The initial closure of the breach on levee L550-A, just north of Watson, Missouri, is nearly complete, the U.S. Army Corps of Engineers, Omaha District, reports.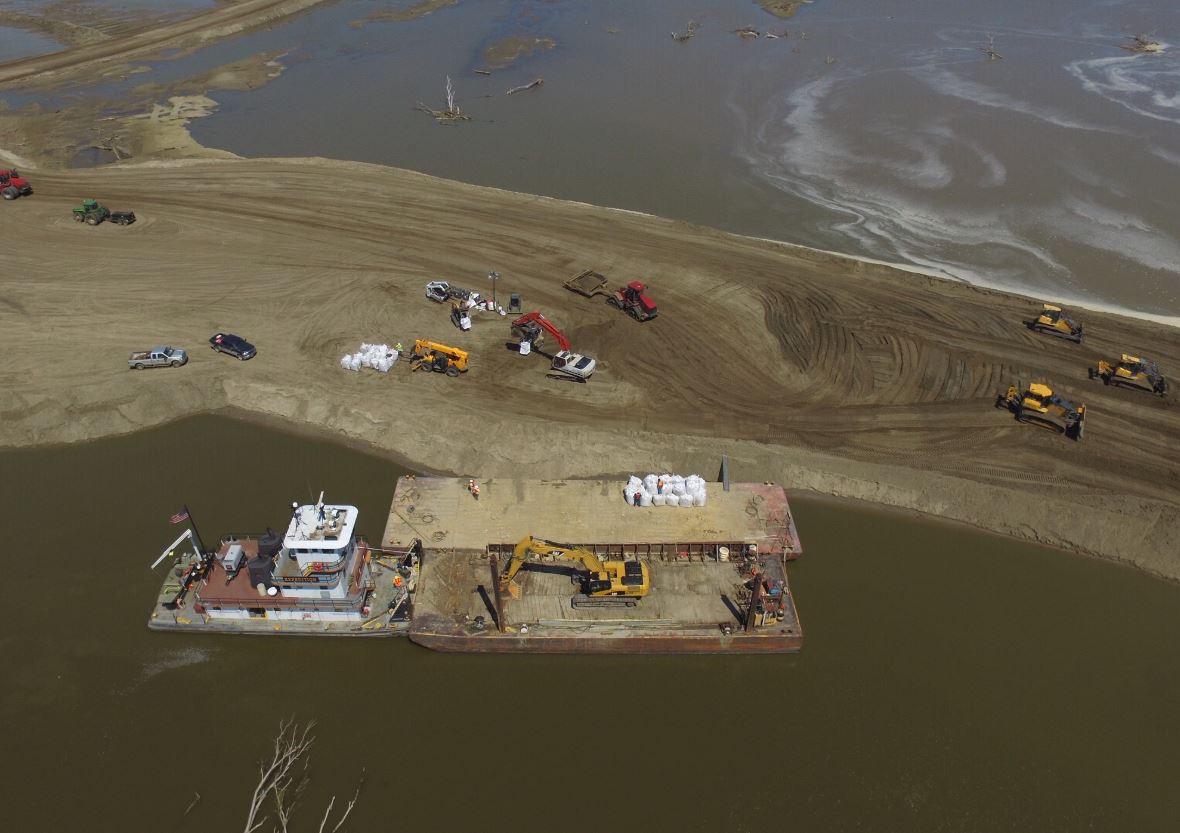 USACE awarded a $22.1 million contract in June to Weston Solutions of West Chester, PA for initial breach repairs to the L550-561 levee system.
"Contractors are working day and night shifts to fill the breach. 70% of the heavy equipment operators working in this levee are local farmers, including one of the levee sponsors," USACE said in its latest update.
The contractor has switched from dredging to mechanical placement, and has advanced the sand closure berm roughly 750 linear feet of the needed 1200 linear feet closure alignment.
This initial breach repair will reduce the risk of flooding to help protect critical infrastructure in this area.