PAO Shipbuilding: Keel Laying Ceremony for New Dredger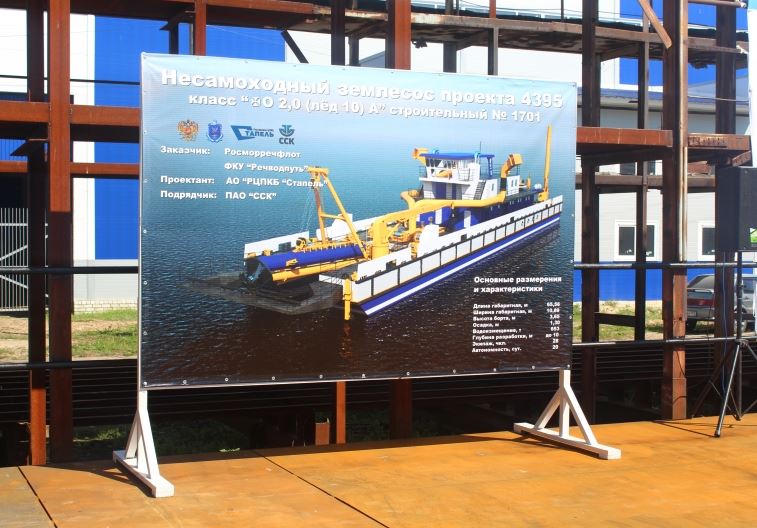 A keel laying ceremony for a non-self-propelled cutter suction dredger (CSD) – Project 4395 – took place yesterday at PAO Shipbuilding-Ship Repair Corporation (Gorodets, Nizhny Novgorod region), reports press center of Federal Marine and River Transport Agency (Rosmorrechflot).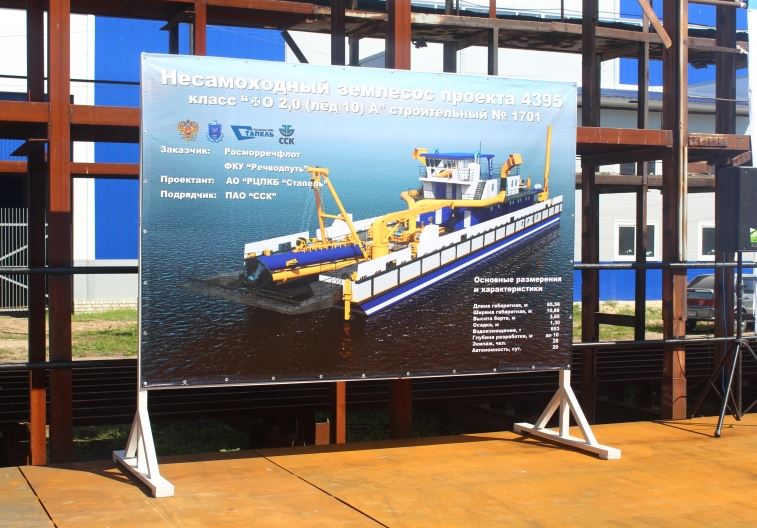 The dredger will be built as part of the Maritime and Inland Transport Subprogram of 'Development of the Transport System' – the State Program of the Russian Federation.
The new 700m³ CSD was ordered by the Federal State Institution RechVodput for the FSI Authority of the Kama Basin of Inland Waterways.
The dredger is scheduled for completion and delivery in 2021.
The vessel specifications
length – 54m;
beam – 10.5m;
draft fully laden – 1.3m;
dredging depth – 10m;
crew – 28.
According to Rosmorrechflot, the vessel is designed for dredging of sand, silt, sand and gravel mix, maintenance dredging in harbor basins and access channels and fairways, or for filling dams.