Repairing Hopper Dredger McFarland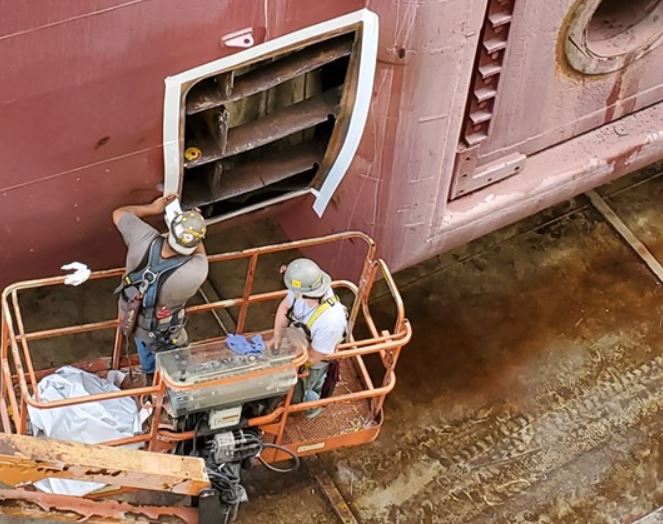 The U.S. Army Corps of Engineers' Philadelphia District has just announced that the repair works are continuing on their oceangoing hopper dredger McFarland at the Colonna's Shipyard in Norfolk, Virginia.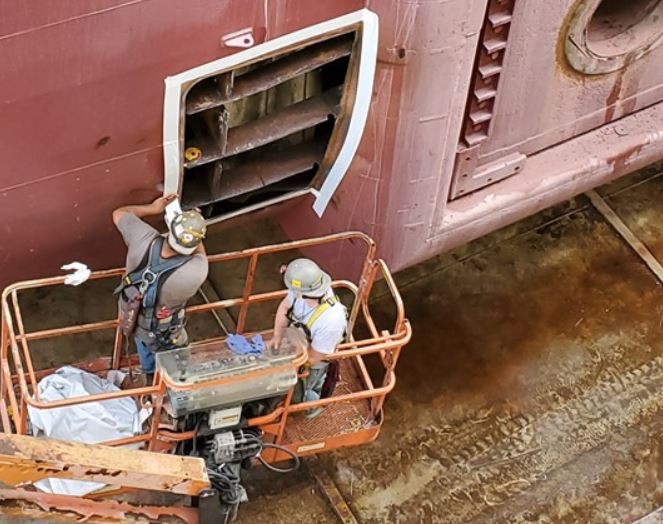 According to USACE, these works involve drydocking, hull painting, pump repairs, steel replacement and a number of other repairs and general maintenance.
Designed by the USACE Marine Design Center, it was built in April 1967.
The dredger's name honors the late Arthur McFarland, a Corps of Engineers authority on dredging.
The McFarland has a twofold mission:
Emergency and national defense dredging – as required and on short notice – anywhere in the world;
Planned dredging tests in the Delaware River and Bay.