Highlights of the Week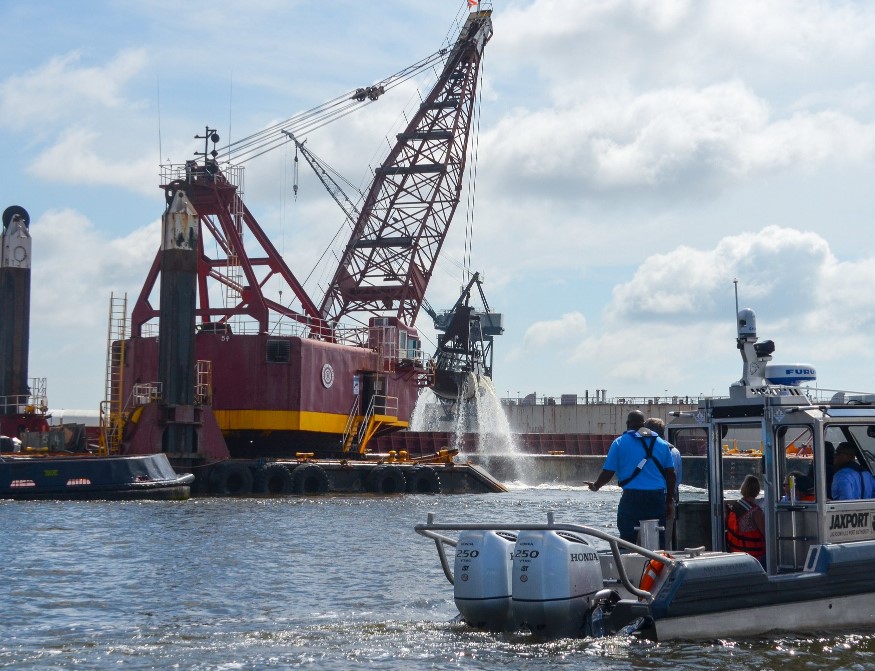 Dredging Today brings you an overview of the most popular stories from the past week (September 16-22, 2019).
Van Oord and Shell Testing the Use of Biofuel
Together with Shell, Van Oord is testing the use of biofuel on its fleet with the aim of achieving a 70% emission reduction by 2050 compared with 2008.
DEME's Backhoe Dredger Peter the Great Busy on Elbe River
DEME Group has just released this beautiful night photo of their backhoe dredger Peter the Great and split hopper Vlaanderen VIII, working side by side on the Elbe River deepening program.
Coomera River Dredging Campaign Wraps Up
A major dredging scheme has been successfully completed in the Coomera River, supporting safe and navigable waterways access for the Gold Coast's multi-billion-dollar recreation, tourism and marine industries, the Gold Coast Waterways Authority informs.
Jenkins Marine Secures Long-Term Contract with MDL
Jenkins Marine of Poole, Dorset, recently secured a significant long term dredging contract with Marina Developments Limited (MDL).
Boskalis Breaks Record in Oman
Boskalis is currently working on the Duqm Liquid Bulk Berth Project, located in the south of Oman.
Related news
List of related news articles