Highlights of the Week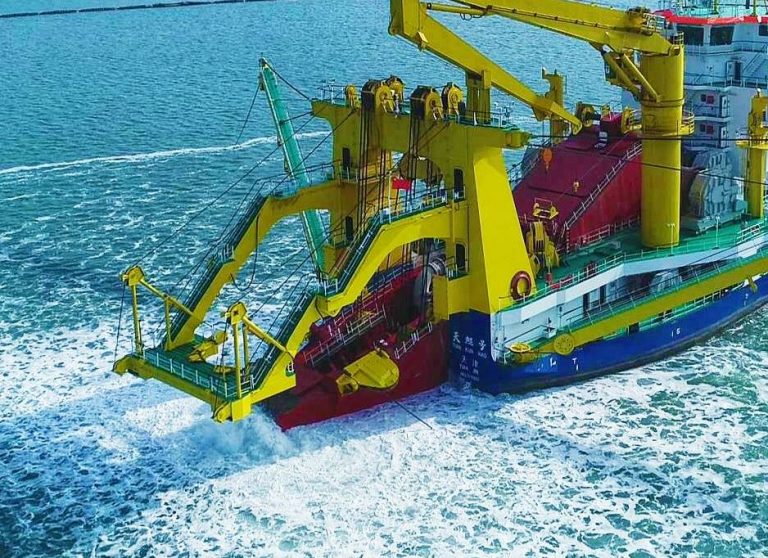 Dredging Today brings you an overview of the most popular stories from the past week (November 4 – November 10, 2019).
USACE Officials Tour Corpus Christi Dredging
Maj. Gen. Scott A. Spellmon, Deputy Commanding General for Civil Works and Emergency Operations, U.S. Army Corps of Engineers, Headquarters, visited the Galveston District last week as part of a two-day Corpus Christi Ship Channel Improvement Project update.
New Cutter Suction Dredger for Vijay Construction Launched
The historical launching of the first locally owned dredger took place yesterday at Seychelles' Providence Industrial Estate, Zone 20, in the presence of Danny Faure, the President of the Republic of Seychelles.
Van Oord Makes Another Order for Royal IHC Dredge Systems
Royal IHC has been awarded another contract by Van Oord to design and supply the dredge installation for its new 10,500m³ trailing suction hopper dredger (TSHD).
Centerm Expansion Project VIDEO
Port of Vancouver has just released this video update on their Centerm Expansion Project and South Shore Access Project.
CHEC Kicks Off Tanga Port Dredging
The Tanzania Port Authority (TPA) has officially kicked off the Tanga Port dredging program on the entrance channel and the berth areas, the Daily News reports.