Launching of TSHD Meuse River Set for November 16
A launching ceremony of the new 7.950m³ trailing suction hopper dredger (TSHD) Meuse River will take place on Saturday, November 16, 2019.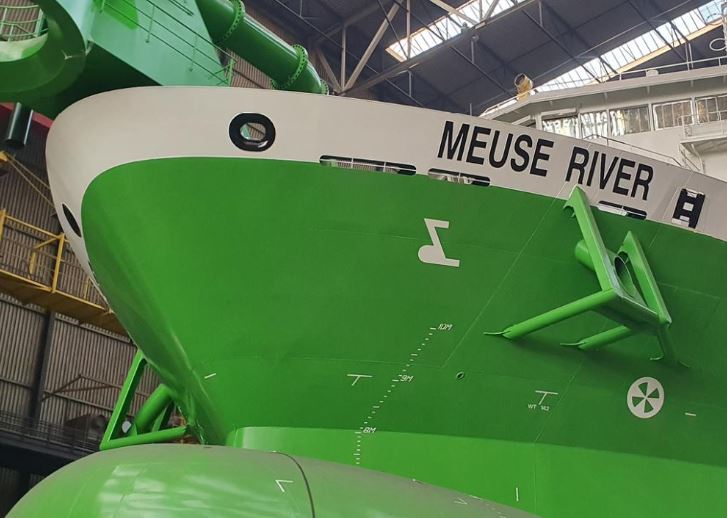 The vessel is being built for DEME Group at the Royal IHC shipyard in Krimpen aan den IJssel.
The TSHD will be equipped with dual fuel engines and LNG tanks, ensuring compliance with all of the international emission requirements within the Sulphur Emission Control Areas (SECA).
This new hopper will have an identical innovative design as its dual fuel sister vessel Scheldt River, which entered the fleet in 2017.
For automation of the dredging process, Royal IHC developed the intelligent IHC ECO automation package, which results in high dredge performance.
Additionally, fuel efficiency is achieved with two-speed propulsion, optimizing fuel consumption in sailing and dredging conditions.
"We continue to invest to deploy the most versatile and modern fleet in the industry," said Royal IHC in its announcement.