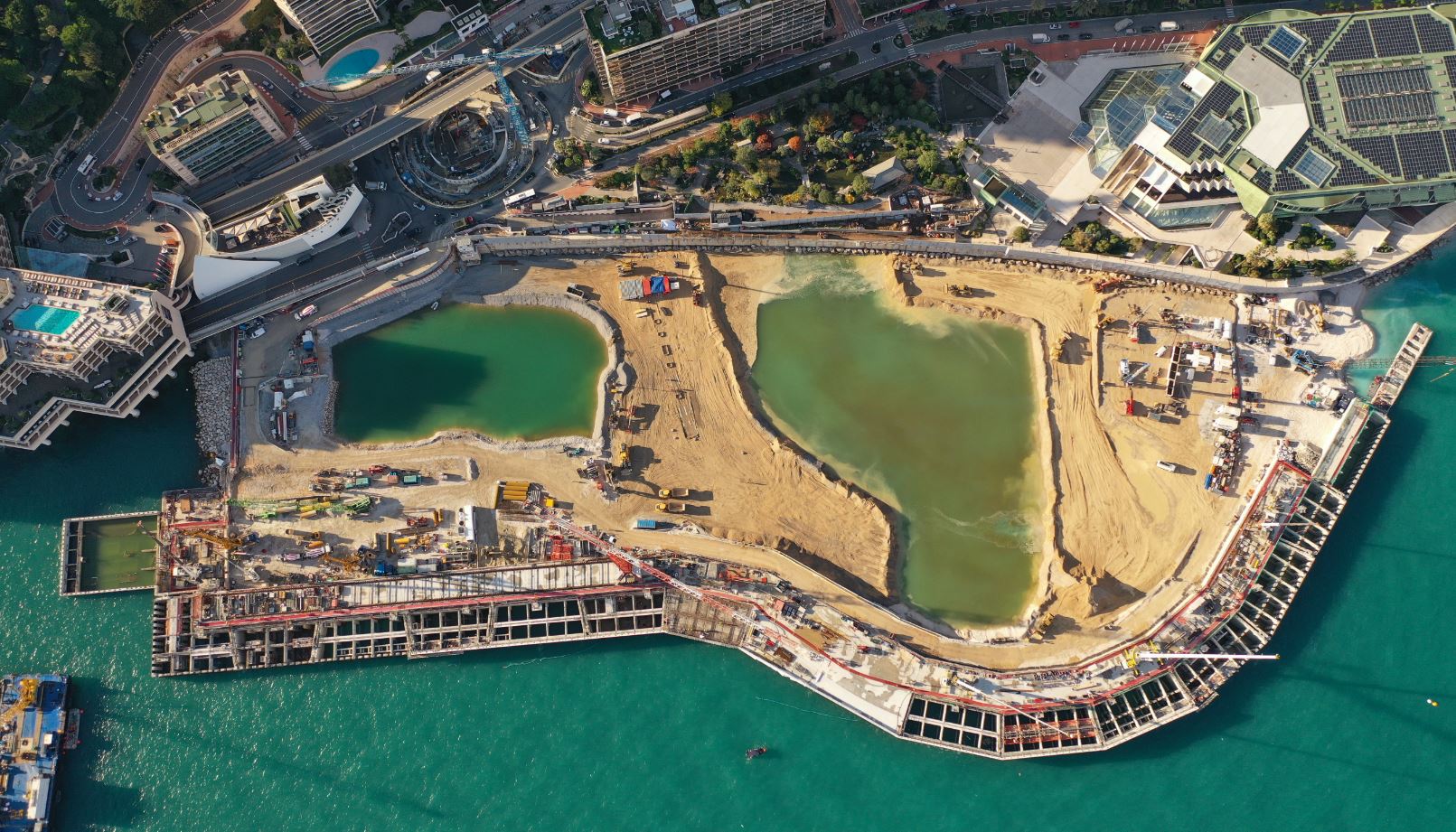 Anse du Portier Monaco has just released the latest update on their land reclamation project, saying that sand filling operations on the 'belt' will be completed during the next week. 
The sand for this scheme comes from areas located around Marseille, France, and Piombino, Italy.
To create the land, sand is gradually deposited in the 'belt'. On 14th October this operation officially began with the ship NORDNES from Marseille.
The grains vary in size from 0 to 50mm. In total, these sites will provide 750,000 tons of this material, to fill a volume of 440,000 m3.
By the end of 2019, the Principality of Monaco will see its area increased by 6 hectares.
This new piece of Monegasque territory will host a luxury eco-district comprising 150 upscale apartments, an underground car park, a coastal promenade, a green park, public facilities, an extension of the Grimaldi Forum and an animation port.
Photo: Photo copyright Bouygues