PHOTO: Pampus Dredging Moves Ahead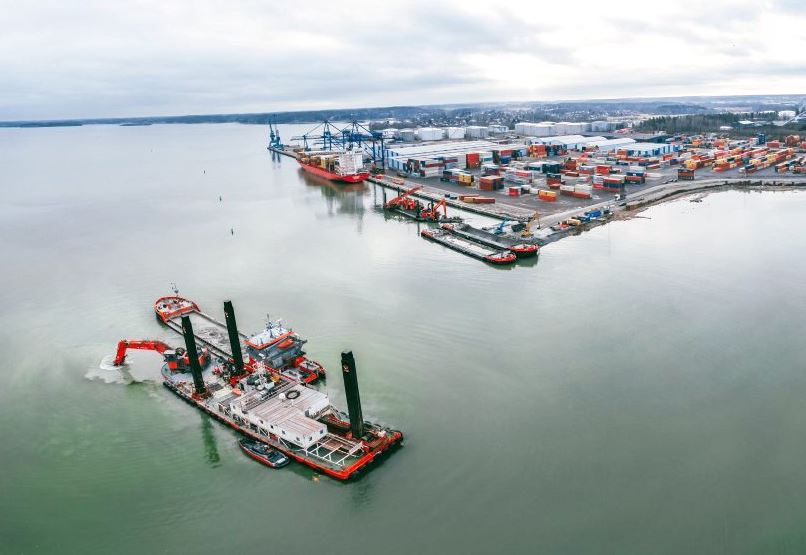 Wasa Dredging, a Finnish water construction company, today shared this beautiful photo of their backhoe dredger Harald on the Norrköping Port's, Pampus Harbor deepening project.
Works are progressing according to plan in the Port of Norrköping, where Wasa Dredging as the main contractor – besides dredging works – also performs the removal of contaminated masses and the installation of sheet piles.
For this $9.3 million cleanup program, Wasa is using the dredger Harald, combined dredger and drilling rig Boulder, split-barges Jenna and Laura and 2 tugboats.