Herons Construction Company has just released the latest update on the HMB's North Pier Marina extension.
North Pier Marina is a new 95-berth development of Half Moon Bay Marina, Auckland, New Zealand.
Dredging work is now complete, with the backhoe dredge Combi placing armor rock in the area.
Also, the demolition of the existing breakwater structure is moving forward.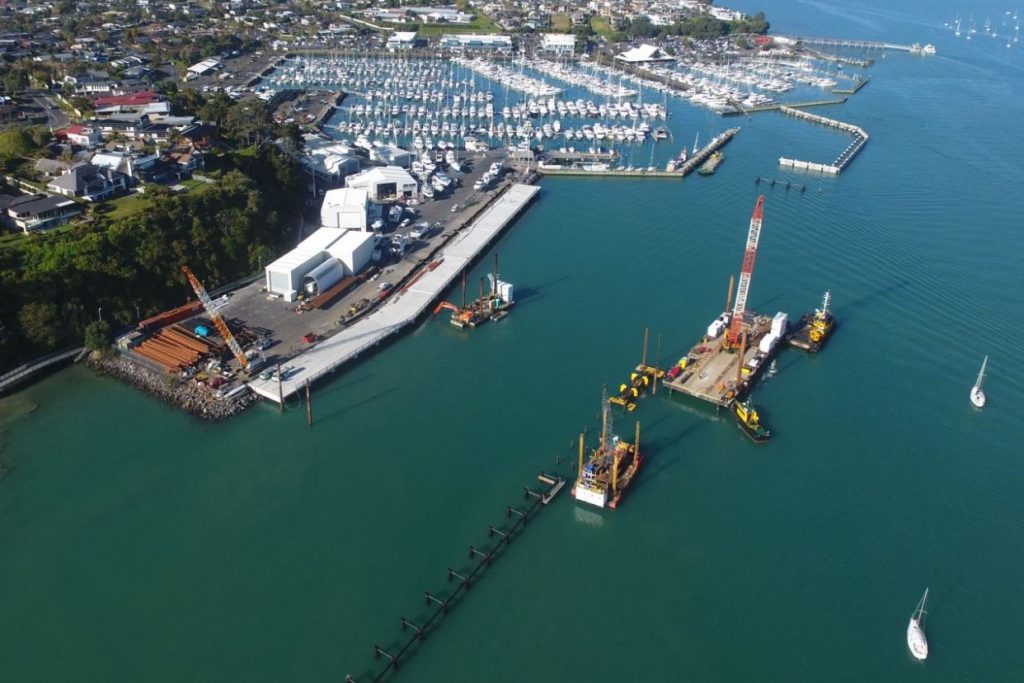 Piling barge Cronus works towards closing the gap on the new breakwater with jackup barge Tuhura following up behind fitting the pile crossheads and whalers.
According to the update, preparations activities for the piles and crossheads to be concreted are also underway.
The marina provides a wide range of berth sizes from 14-30m including special pier areas for catamarans and other larger vessels