New York Congressman Lee Zeldin joined local elected officials and residents yesterday at North Sea Beach to survey the North Sea Harbor dredging works.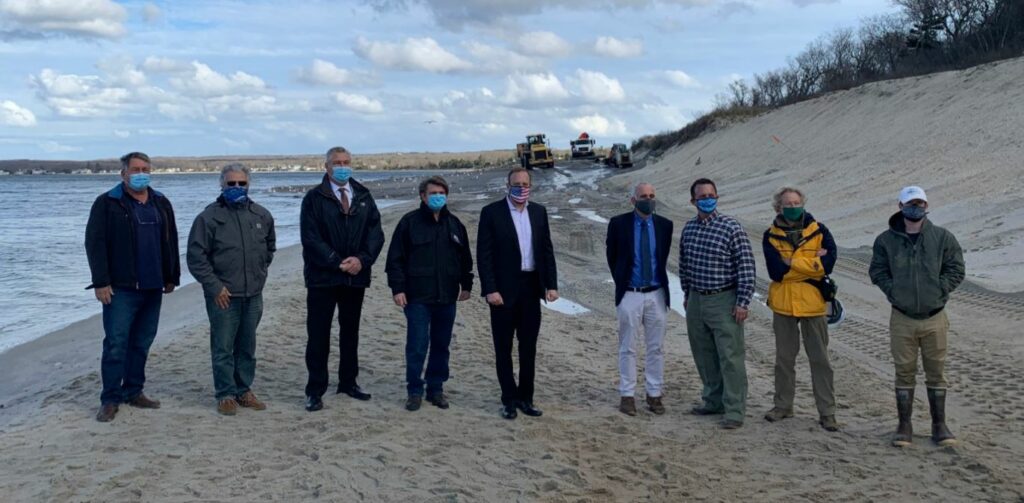 The program will restore the harbor to a depth of 6 feet for navigational purposes, and the replenishment of 15,000 cubic yards of sand is expected to bolster the community's bulkheads and combat erosion.
"This project was made possible by every level of government working together, and wouldn't be possible without the commitment of local residents to get this project over the finish line," said Zeldin during the visit.
This work is time sensitive, because the Suffolk County dredging window opened on October 1 and closes mid-January.
The erosion situation has accelerated ever since dredged spoils from North Sea Harbor began being dumped along the east side of the waterway more than 30 years ago.
The dredged sand is no longer making its way to their neighborhood beach. Instead, most is being trapped in the North Sea Inlet, which sits about 2,000 feet east.
Photo: Congressman Lee Zeldin facebook