An U.S. Army Corps of Engineers' contractor will resume dredging work at Perdido Pass in early January with work expected to take about a month.
The contractor will begin mobilizing during this week, informs the Official Website of the City of Orange Beach, Alabama.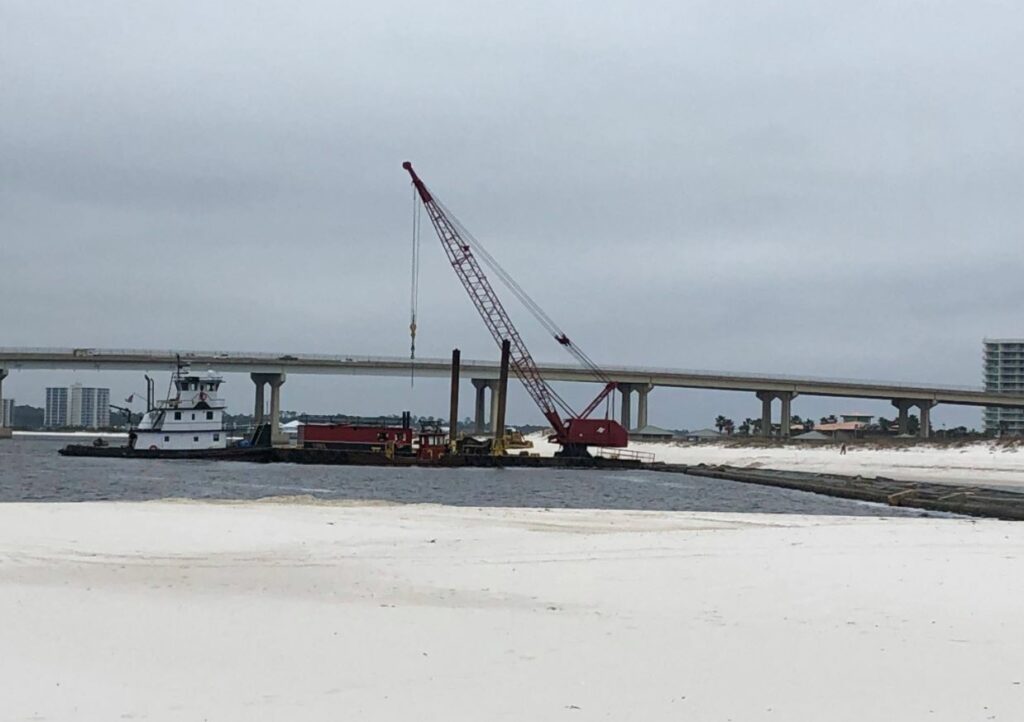 "Heavy equipment will be on the beach, west of the pass, and the public is asked to be respectful of the work areas," said the city.
"Additionally, boaters are asked to maintain a safe distance from the dredging equipment and the pipelines in the water."
The first phase of the dredging project was completed in early 2019.
Photo: City of Orange Beach Coastal Resources