Sand pumping operations are now complete at Vilano Beach, the Jacksonville District of the U.S. Army Corps of Engineers reports.
Over the next 2 to 3 weeks, the contractor Great Lakes Dredge & Dock Company will remove the pipe and equipment.
According to USACE, dune grass planting will begin in early March.
The Jacksonville District, U.S. Army Corps of Engineers, is directing a Coastal Storm Risk Management Project in St. Johns County, which include both dune and beach berm construction along approximately 2.6 miles of coastline from Vilano Beach to South Ponte Vedra Beach.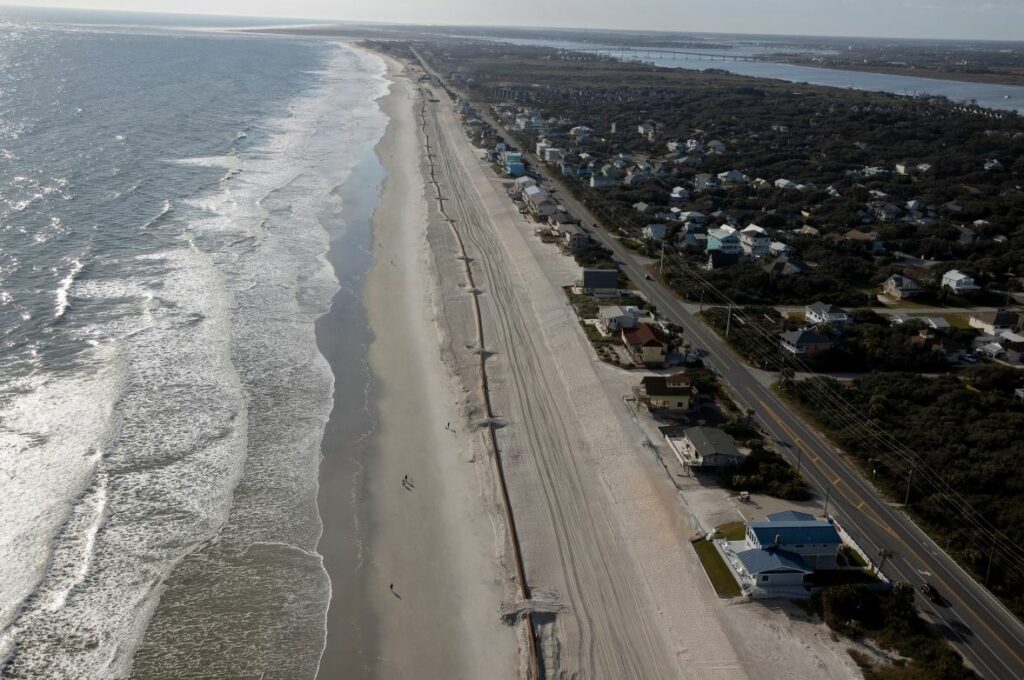 Construction of the project will result in a resilient and efficient plan, aimed to significantly reduces damages, better enables emergency equipment to get into a coastal region for post-storm recovery efforts, ensures that evacuated residents can return home sooner, and avoids the high costs of cleanup and rebuilding structures.