Dredge J.S. Chatry returns to work
After a pause due to bad weather, Weeks Marine's pipeline dredge J.S. Chatry got back to work in Morehead City Harbor late Monday (1/18/2021) to continue dredging and beach nourishment works.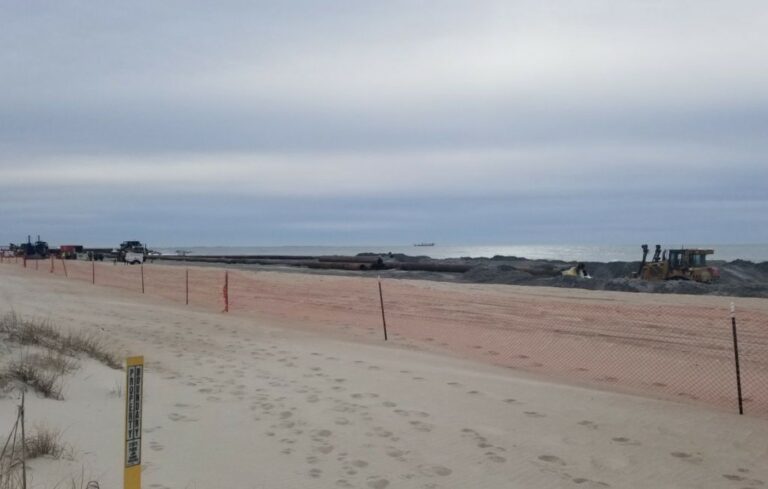 The beachfill operations are currently taking place around the Ft. Macon/Atlantic Beach boundary area and will continue west into Atlantic Beach to the Circle.
Pipeline dredges are usually not self-powered, but are towed to the dredging site and secured in place by special anchor pilings, called spuds. The dredge J.S. Chatry has enough horsepower to pump the sand a maximum distance of approximately 4.25 miles extending from the channel westward close to the Circle.
This beachfill project started east of the Ft. Macon State Park "Bath House" Parking/Access area and will progress westward from that point to the Circle in Atlantic Beach, reported the Carteret County.
The total estimated volume of material to be dredged from the harbor during the works is 1,143,000 cubic yards. The material mostly comes from the areas known as the "Range B, Cutoff, and Range A".
County officials expect that Weeks Marine will complete the work by the end of March 2021, as the environmental window for the work closes on April 30, 2021.