Dredging works at Urmston Road move ahead
With immediate effect and for a period of approximately one month, dredging operations will be carried out within Urmston Road, a broad body of water between Lantau Island and Tuen Mun in Hong Kong.
The works will be carried out by one grab dredger. Two split hopper barges and three tugboats will provide assistance, the Hong Kong Marine Department said.
According to their official announcement, the number of vessels engaged in the works will change from time to time to suit operational requirements.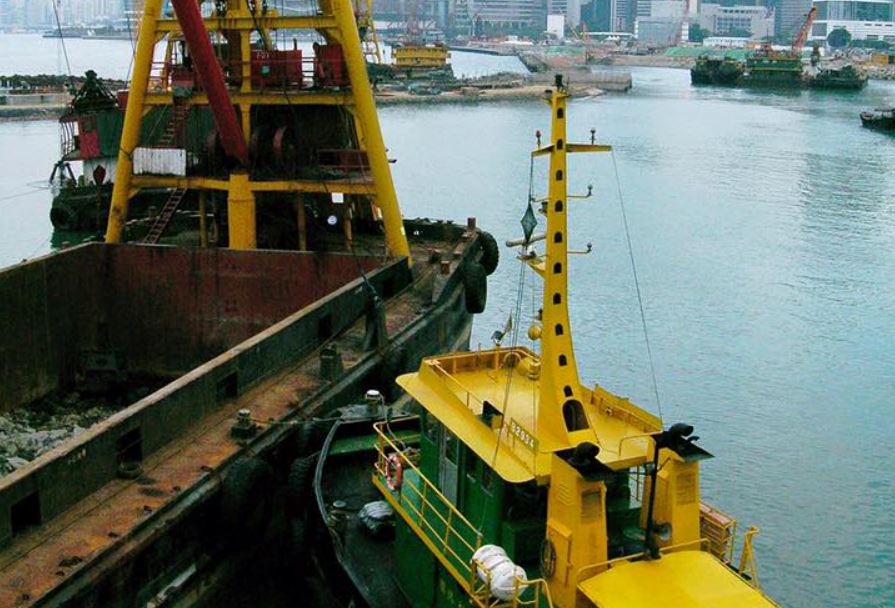 A silt curtain, extending from the sea surface to the seabed, will be established beside the grab dredger. The silt curtain is a large piece of netting used to contain mud and sediments.
Yellow flashing lights will be laid to mark the extent of the silt curtain, the announcement reads.
Vessels engaged in the operations will display signals as prescribed in international and local regulations.