After 1,037 days of hard work, Sokhna's Second Container Terminal Project, undertaken by China Communications Construction's subsidiary CHEC in the Suez Canal Special Economic Zone of Egypt, has been wrapped up.
This port hydraulic project mainly included dredging, backfilling, construction of the wharf structure, revetment, substation and related supporting facilities.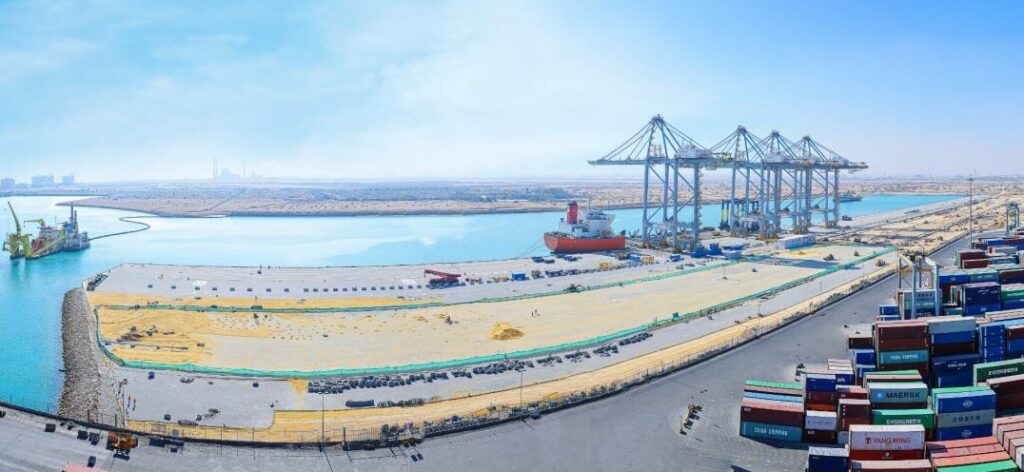 According to China Communications Construction, this development program will enhance Sokhna Port's container handling capacity, facilitating the regional logistics transportation and accelerating the economic development of Egypt.
The project team has overcome difficulties brought by a tight schedule, complex geological conditions and the global health crisis. It has achieved earth excavation of 60,000 cubic meters per day, constructing 2.9 km concrete diaphragm wall and building 1,463m of breastwork a day, ensuring smooth completion of the project.
Photo: China Communications Construction