DEME Group has just released this amazing photo of their new cutter suction dredger Spartacus, making her grand entrance and turning the Rotterdam skyline 'DEME green'.
The most powerful cutter suction dredger in the world, the Spartacus has been built by Royal IHC, and is pictured right in the heart of the city as she passes through the Erasmus Bridge.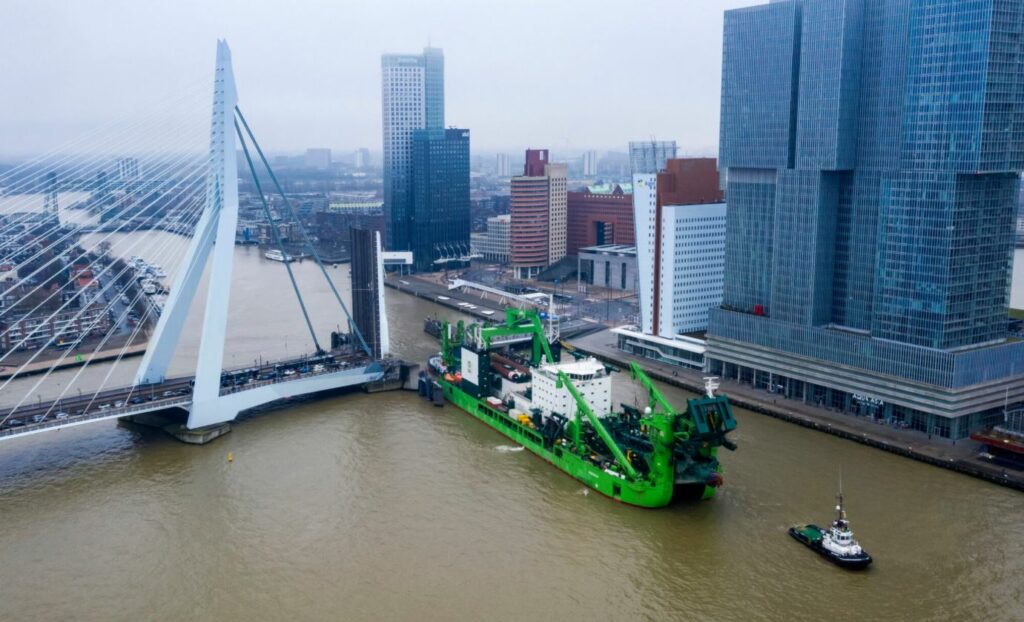 A vessel like this has never been seen before.
Projects that would not previously have been feasible, are now possible, said DEME.
With a total installed power of 44,180 kW and equipped with an energy-saving flywheel, her production rates and ability to cut hard soil are unrivalled.
The dredger can reach up to an exceptional -45 m and she has the ability to pump 15-20 km ashore.