Mount Sinai Harbor dredging wraps up
Suffolk County's Mount Sinai Harbor dredging project has officially been completed.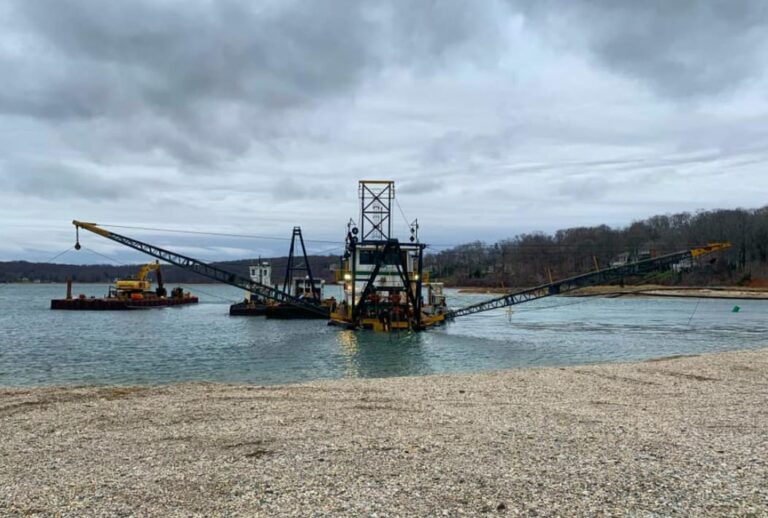 The long-awaited dredging project began in December 2020 after the completion of the Town of Brookhaven's project to repair the Mount Sinai Harbor jetties in May 2020.
Plans for the dredging of the Mount Sinai Harbor began with resolution 2026-2011, co-sponsored by Suffolk County Legislator Sarah Anker, which allocated $2.1 million of the 2011 Capital Budget to the Suffolk County Department of Public Works (SCDPW) for the project.
Due to the necessity of repairing the harbor's jetties, the dredging project was temporarily halted until the town-owned jetties were repaired. In 2016, Legislator Sarah Anker sponsored resolution 2058-2016 to extend the earmark of the allocated funds until the project could be completed.
After years of advocating for the necessity of dredging the Mount Sinai Harbor, I am proud to announce that the project has been completed, said Suffolk County Legislator, Sarah Anker. 
The safety of navigating the harbor and the coastal erosion experienced on our shorelines are major concerns. The dredging will increase the depth of the harbor, allowing for the safe passage of recreational and commercial boaters, as well as local, town, county and state law enforcement and emergency responder vessels.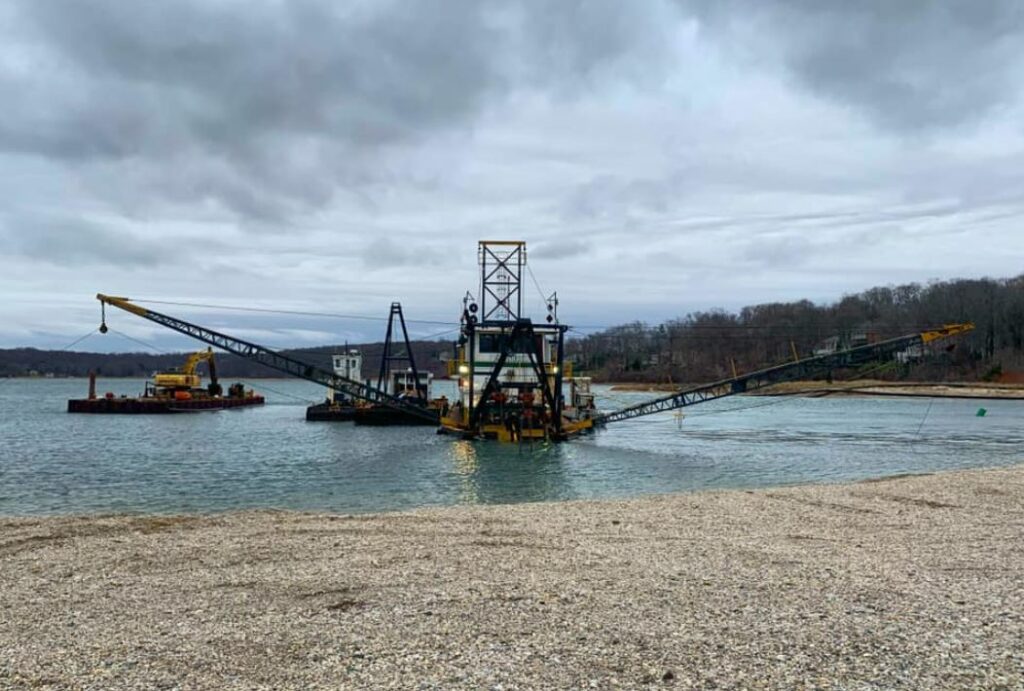 The hydraulic dredging of the harbor channel began on December 6th, 2020 and officially concluded last month.
Suffolk County Department of Public Works' Waterways Section staff worked in tandem with the Nelson, Pope and Voorhis Environmental and Engineering Consultants retained by the Town of Brookhaven's Planning, Environmental and Land Management Division to design the project which was conducted under contract with H&L Contracting LLC.
Approximately 90,000 cubic yards of accumulated shoaled rocky sand was removed from the channel and was used as much needed beach nourishment for the Village of Port Jefferson's East Beach.
The final cost of the dredging project was approximately $2.7 million, which was overseen and paid by SCDPW.