Coastal Partners confirmed in their today's announcement that the Hayling Island beach management works are now complete.
The West Beach car park is now open and the beach has been levelled. The area will now be monitored over the coming months.
The works were fully funded by the Environment Agency and carried out by the contractor Les Searle Plant Hire & Sales.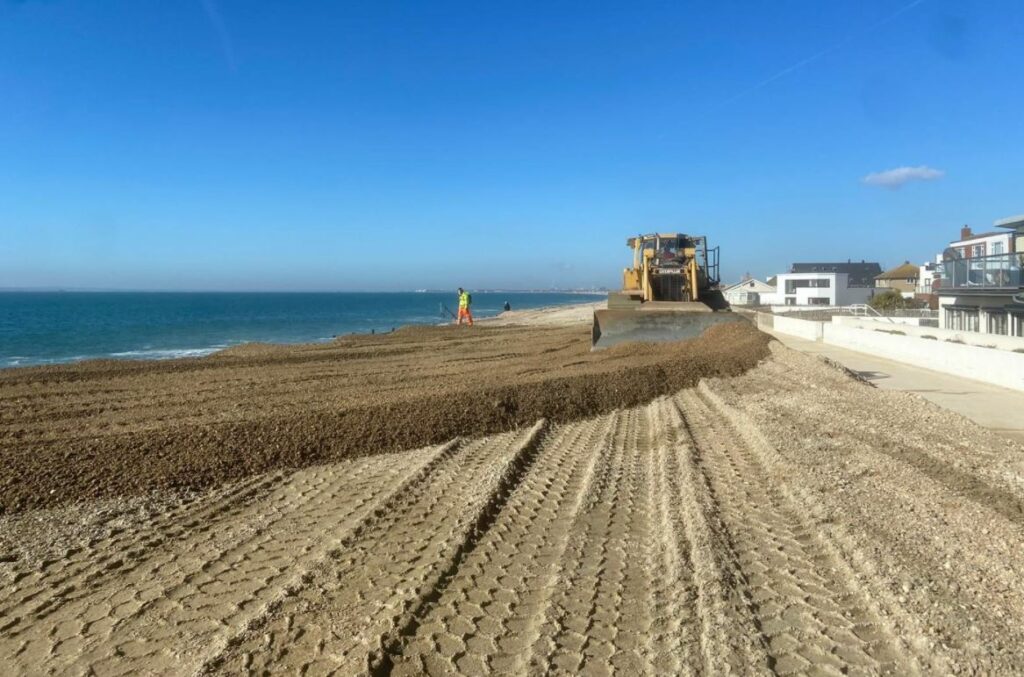 The project took place along the southern frontage of Hayling Island, with material extracted from the beach between the Coastguard Hut and the Funfair and deposited along the residential frontage at Eastoke.
The maintenance work involved the movement of approximately 21,000m3 of shingle via beach recycling.
According to the official announcement, this coastal scheme now provides a 1:200 year standard of protection.