Royal Boskalis Westminster N.V. (Boskalis) has completed land reclamation project related to the North Manama Causeway in the Kingdom of Bahrain.
With 8.2 million cubic meters of sand brought in by hopper dredgers Causeway and Coastway and 340,000 tons of rock installed to protect the banks, Boskalis completed the construction of a large sand causeway for a future five-kilometer-long highway, the company reported.
"With this land reclamation project we were able to contribute to the development of infrastructure to improve the flow of road traffic between the districts of Manama and Muharraq," the company announced.
The contract, worth approximately EUR 70 million, was awarded to Boskalis by the Ministry of Works of Bahrain in mid-2019.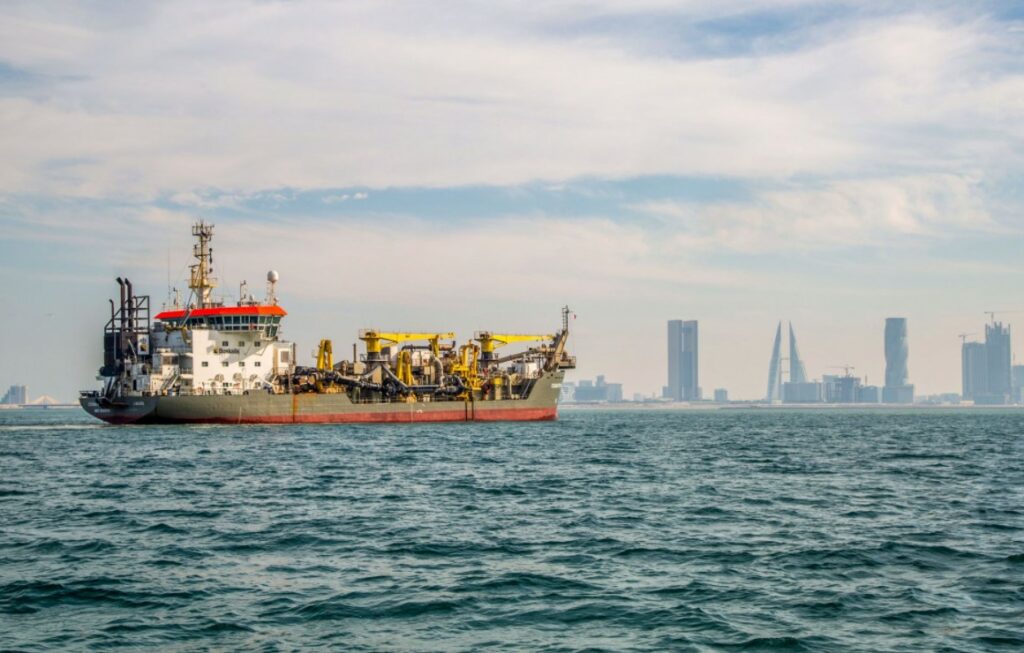 The causeway forms part of the Ministry of Works strategic plan to improve the existing road network by developing new road corridors to support the rapidly expanding economy of the country. As part of this program, Boskalis reclaimed an area of approximately 130 hectares.
Since 1992, Boskalis has undertaken more than 30 dredging projects in the Kingdom of Bahrain: a constructive collaboration.