Wharf One project passing the half-way mark
The Port of Mackay, Queensland, Australia, is making nice progress on the $17 million infrastructure package that will attract new trade at the port.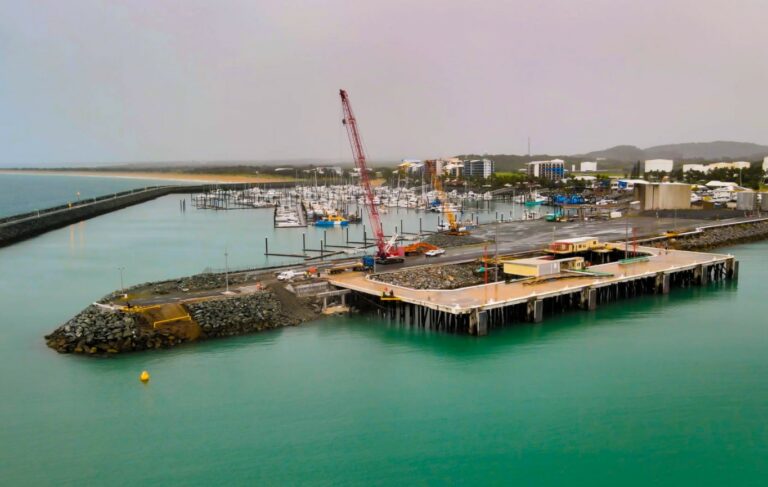 The $17 million package, which was approved by the State Government through North Queensland Bulk Ports Corporation, includes multiple projects.
One of the projects is a $2.4 million extension to Wharf One, with construction now passing the half-way mark, according to NQBP.
"Work is continuing come rain or shine by contractors Davbridge Constructions. The breakwater slope has been reprofiled, foundation columns and headstocks are in, and the installation of 27 deck units is underway," said NQBP.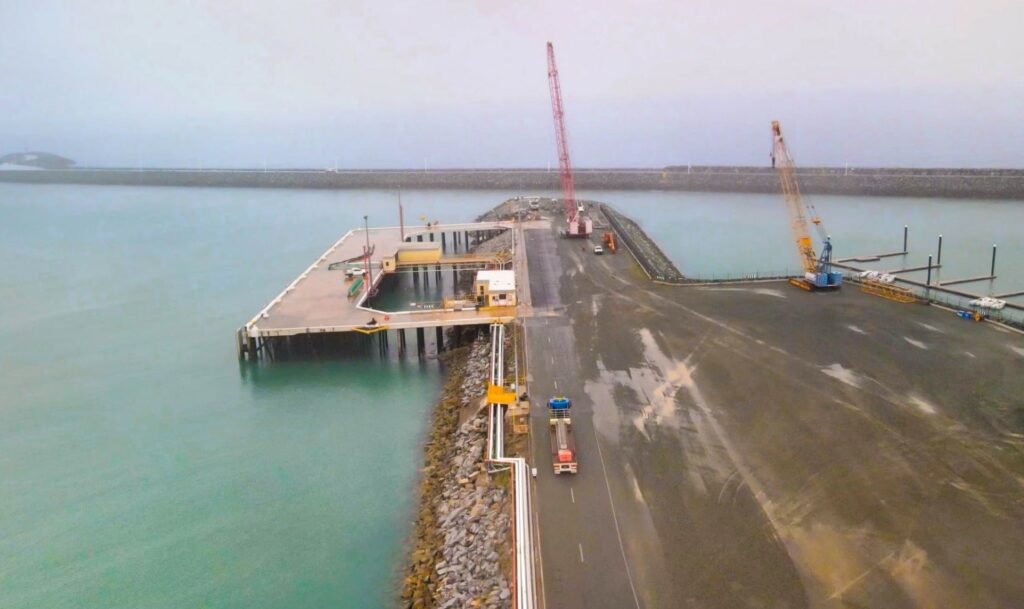 They also added that the deck units (seen on the picture) arrived at the port over the past few weeks. They will extend the size of the wharf by 120m2, allowing capability to handle extra-long cargos up to 95m long.
Overall, the $17 million package includes construction of a new tug berth facility; upgrades to Wharves 1 and 4; seawall repairs; and essential maintenance dredging.