A dyke made of the clay from the clay ripeners (Kleirijperij) near Delfzijl is currently being tested in the Delta Flume of Deltares.
A full-size cross-section of the dike has been constructed in the flume and is being subjected to the conditions of a superstorm.
The tests are part of an extensive study to verify the safety of a dyke reinforced with  clay ripened from locally available salty dredge sediment.
Water authority Hunze en Aa's intends to beneficially use this clay to strengthen the seawall in the North of the Netherlands near the German border into a so-called Broad Green Dyke, contributing to key societal ambitions such as flood safety, climate adaptation, circularity and water quality.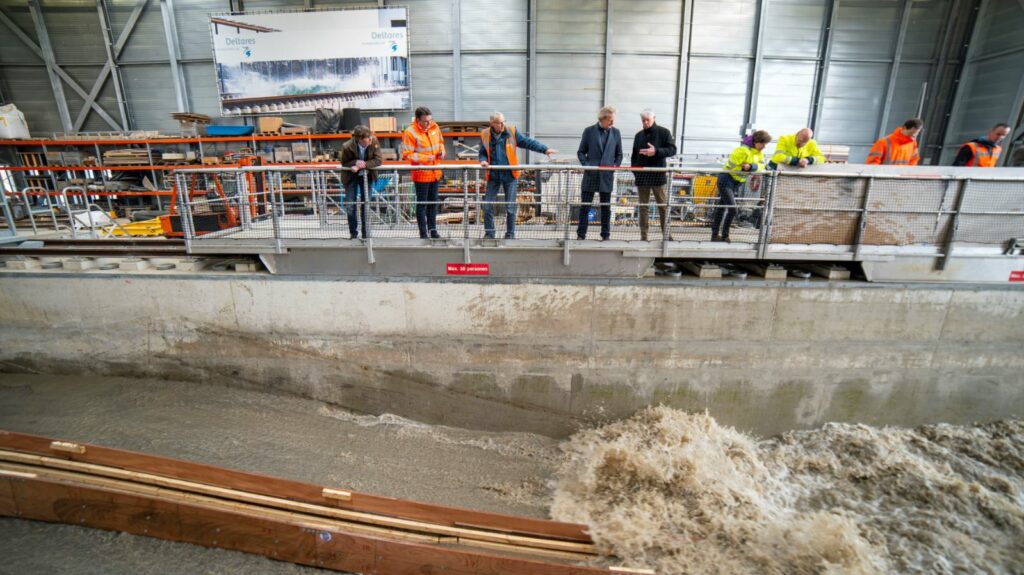 Collaboration
This project is a collaboration between the Water authority Hunze en Aa's  and EcoShape partners Deltares, van Oord and Boskalis.
Advice is provided by the Clay Ripener project group led by the Province of Groningen, the workgroup for dyke improvement with locally sourced clay (POV-DGG), and Wetterskip Fryslân.
The Flood Protection Program is the main funder on the research.
The experiments in the Delta Flume run in parallel to a series of small-scale geotechnical experiments, model simulations and the construction of a small test dyke in the field near one of the Clay Ripener.