A dike made of locally extracted clay is currently being tested in the Delta Flume of the Deltares knowledge institute, Hunze en Aa's reports.
A full-size cross-section of the dyke was built in the gutter and then subjected to the conditions of a superstorm.
The tests are part of an extensive study into the suitability of circular clay as a material for dyke reinforcement.
The clay was extracted from salt marshes off the coast of Delfzijl and from harbor silt from the Ems-Dollard.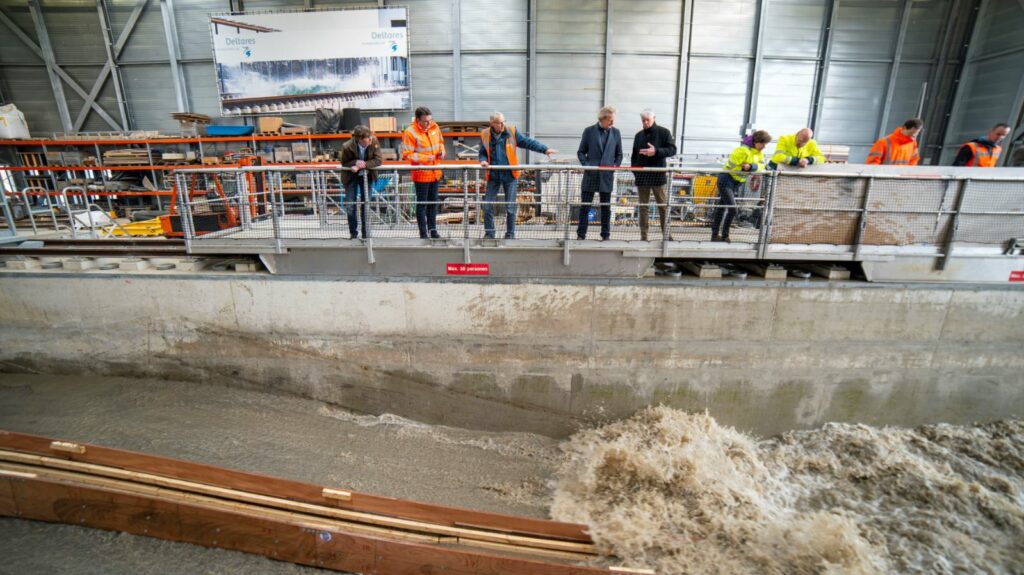 "The Hunze en Aa's Water Board wants to use the locally extracted clay to strengthen the seawall at Kerkhovenpolder, Groningen, into a so-called Broad Green Dyke," the company said in their latest announcement.
With the results from this trial, they will be able to calculate the required layer thickness of the clay on the Brede Groene Dijk.
The results may also increase the predictability and applicability of locally extracted dike material in the Netherlands and also abroad.
The entire investigation will be completed in 2022.
If the trial is successful, it will be of great benefit for the future dyke improvement projects in the Netherlands, Hunze en Aa's said.