Keppel AmFELS cuts steel for largest U.S. hopper dredger
A steel cutting ceremony for the largest U.S. flagged, self-propelled trailing suction hopper dredger (TSHD) Frederick Paup took place on April 23.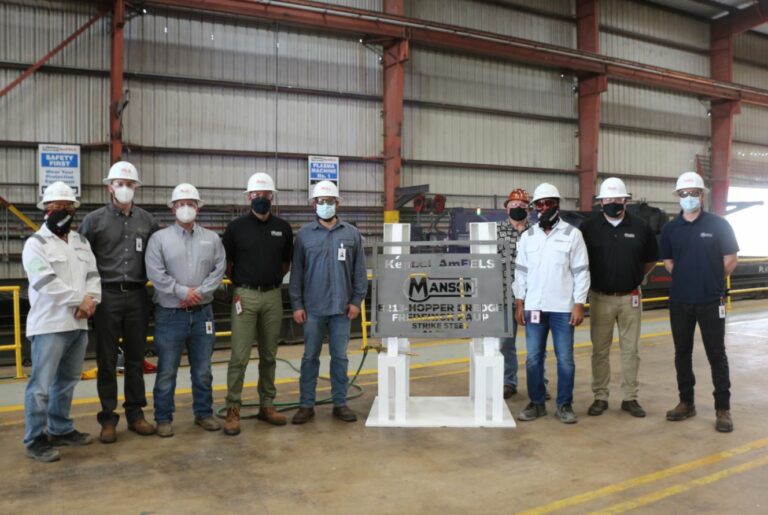 The dredger will be owned and operated by Manson Construction Co. and built at the Keppel AmFELS Shipyard in Brownsville, Texas.
While Project Manager, Jordan Brown, used a torch to cut the steel tab on the ceremonial plaque, Manson VP and Equipment Manager, Brad Martin, pressed the start button on the Plasma Cutter with Keppel AmFELS President, Mohamed Sahlan Bin Salleh.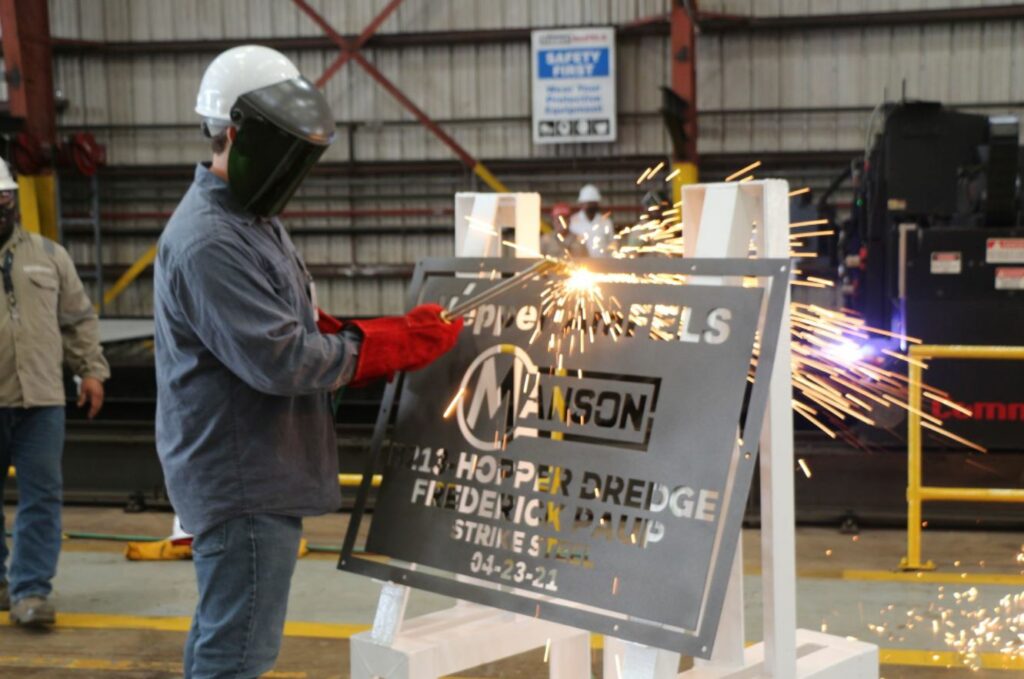 Scheduled for commissioning in 2022 and operations in 2023, the 15,000 cubic yard Frederick Paup has a length of 420-ft, breadth of 81-ft and draft of 28.5-ft.
The U.S. built, U.S. flagged, and U.S. crewed vessel will support the U.S. Army Corps of Engineers' mission by keeping the marine transportation highway open throughout the United States.