It's week one for this year's dredging activities at Weipa, North Queensland Bulk Ports (NQBP) reports.
NQBP Corporation Engineer, Daniel Harris, is on the job as the TSHD Brisbane continues its dredging works at the port.
"What I enjoy most about being on this project is working with the project contractors and stakeholders, and the challenge of the coordinating the various dredging activities which have to run simultaneously," Daniel said.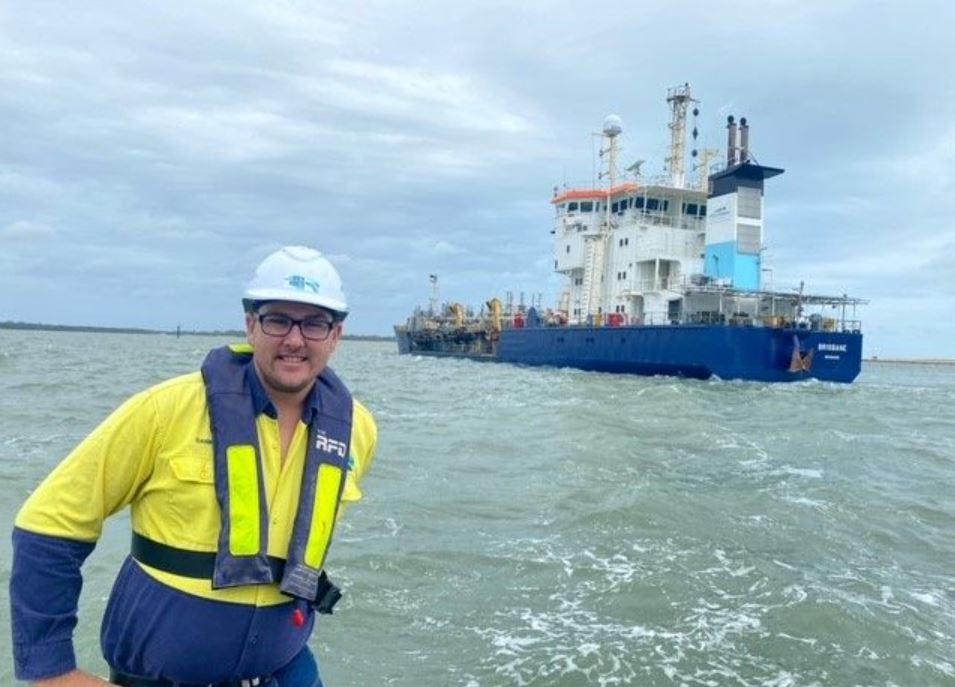 About 23 personnel in total are helping to get the job done and keep trade moving in far North Queensland.
Member for Cook, Cynthia Lui, said that the Port of Weipa plays an important role in the region's economy.
"Weipa is the largest community on the Cape York Peninsula, and the port is a major drive of our economy – especially as we continue our recovery from COVID-19," Ms Lui said.
"We're building a better Peninsula Developmental Road, investing in more infrastructure across all our Cape communities and making sure our freight industries can continue safely navigate to the port."
NQBP has managed the annual maintenance dredging program at the Port of Weipa for more than 30 years.