Reducing Somerset flood risks
Somerset Rivers Authority is to spend £3.44 million on 21 projects giving Somerset residents greater flood protection and resilience.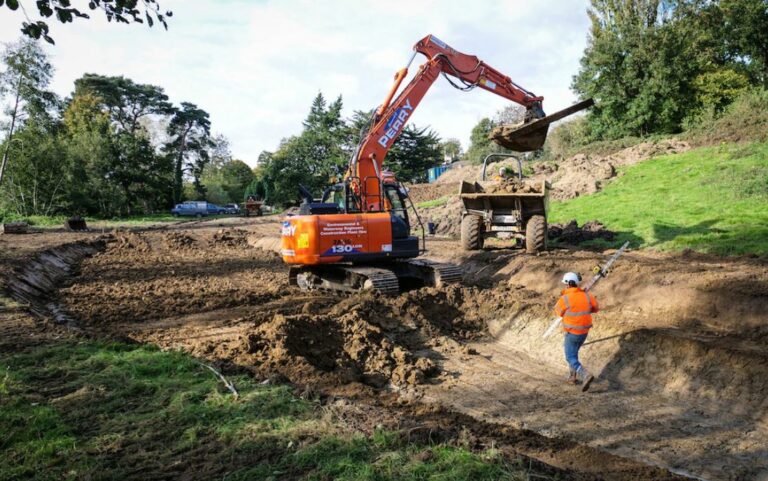 Towns, villages and rural river catchments across Somerset, from Dulverton in the west to Beckington in the east, will benefit from the SRA's 2021-22 Enhanced Programme of works.
The programme includes new investments in major schemes to reduce flood risks from rivers, reinforced by a significant number of measures to help slow the flow of water down through catchments.
SRA partners will also tackle road flooding problems, develop urban action plans and support local communities and businesses.
The 2021-22 Enhanced Programme therefore includes contributions to the Bridgwater Tidal Barrier project, led by the Environment Agency and Sedgemoor District Council, and to the SRA's own River Sowy-King's Sedgemoor Drain Enhancements Scheme, as these two initiatives will help to protect thousands of homes and businesses.
In addition the SRA is part-funding the design of a 125-hectare floodplain restoration scheme in the upper catchment of the River Aller in West Somerset, which will help the National Trust to reduce flood risks for nearly 100 properties downstream in places such as Allerford and Bossington.