Julong Environment Technology has successfully delivered a new Julong CSD550 cutter suction dredger to a Chinese Government owned company – to be used in a dredging project in Jiangsu Province.
The 21 meter long dredger is equipped with a 1.700hp Weichai marine engine for driving the dredger pump and 600hp Weichai marine engine for hydraulics and electrics.
According to Julong, the CSD can reach a production of 4,000m3/h and 3000m discharge distance.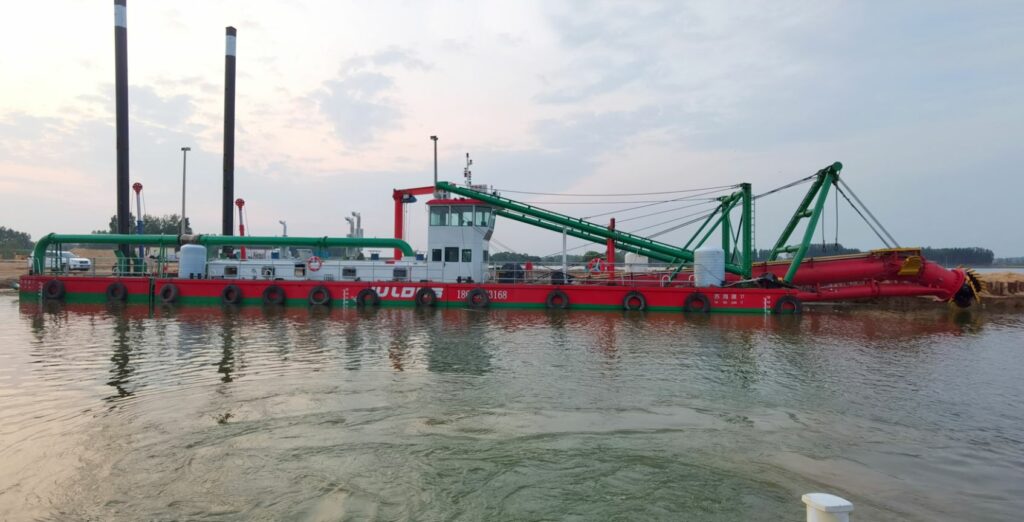 The dredger is also equipped with a spud carriage system, anchor boom, DGPS monitoring system, accommodation room for the crew, etc.
The dredger, successfully commissioned recently, already started its work on a land reclamation project.
"There is a huge requirement of dredging equipment in domestic and international markets after COVID-19, and our company makes all efforts to produce and deliver dredging equipment to customers as soon as possible, ensuring the highest level of quality," said Julong sales director, Mr. John Xiang.