Col. Julie Balten, Los Angeles District commander, toured the Newport Beach dredging project earlier this week.
During the visit, Col. Balten talked with onsite USACE personnel and contractors and learn more about the progress of the Newport Bay Harbor maintenance dredging and east jetty repairs.
While there, she met with Newport Beach Mayor Brad Avery and District 1 Councilwoman Diane Dixon.
Maintenance dredging of federal channels is a responsibility of the U.S. Army Corps of Engineers to ensure they remain safe and navigable.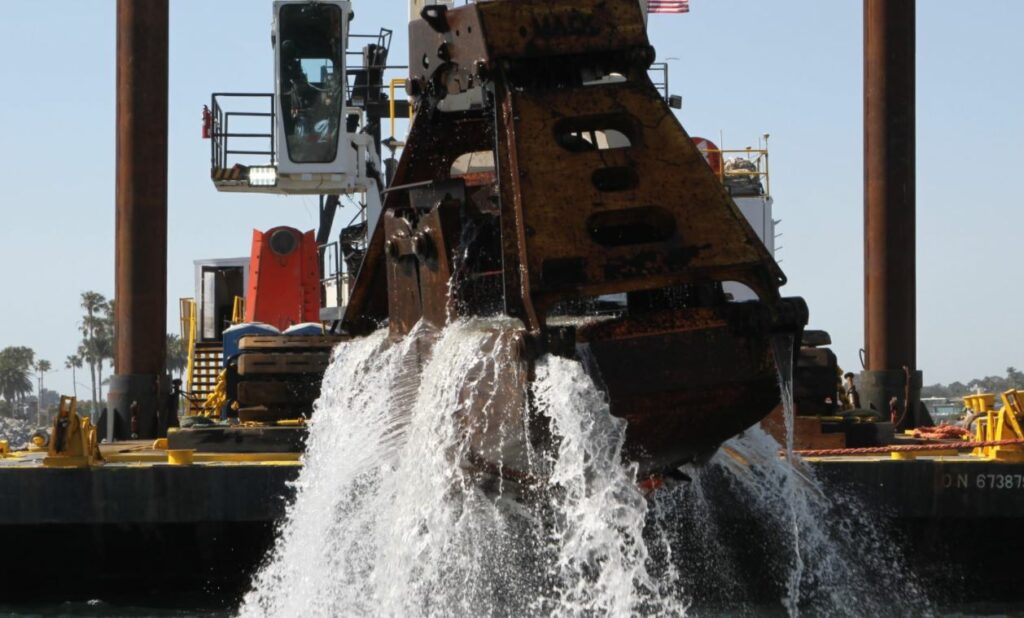 Dredging of Balboa Reach is complete as of May 20, while dredging of the entrance channel started the day of Balten's visit.
The jetty repair, which is happening concurrently, includes stone placement to raise the revetment height, as well as concrete repair.
The project started in mid-March and is scheduled to wrap up July 1.
Photo: Stephen Baack, USACE