HIAL invests in Stornoway Airport coastal protection
Highlands and Islands Airport Limited (HIAL) has introduced a plan for spending more than £4million to shore up coast protection defences at Stornoway Airport.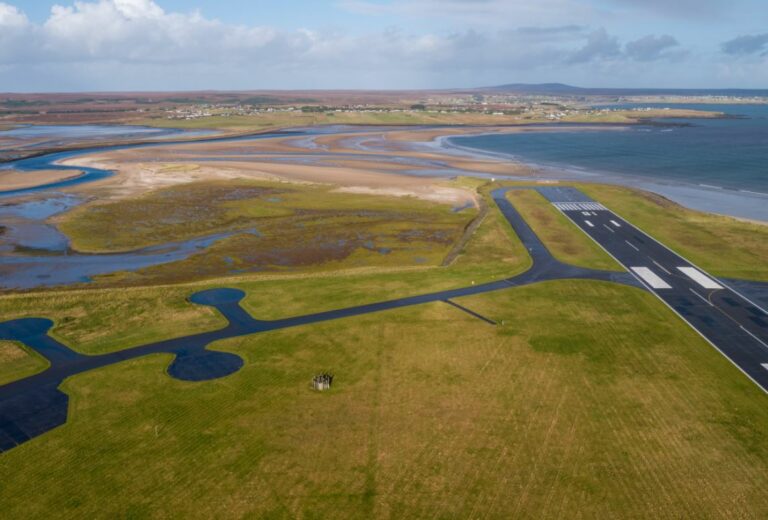 An on-going erosion monitoring programme carried out by HIAL has identified the need for the vital protective work to be carried out.
Sand dunes which shield the airfield and taxiway are experiencing the effects of erosion due to wave action from Broad Bay. Continued loss of the sand dunes would ultimately put the airport at risk of flooding during storm events.
HIAL's routine programme of inspections, which also monitors Barra, Benbecula, Islay, Sumburgh and Tiree airports, uses sophisticated wave modelling to predict the possible effects of extreme weather.
A study identified the rock armour protecting the eastern end of the main runway, which projects into the Bay, needed to be bolstered and that the sand dunes were at risk of being breached during severe storm conditions.
Following an inspection in 2016, HIAL continued to monitor the area and a specialist consultant was brought in to produce a feasibility study for the protection of critical airfield infrastructure from damage caused by the sea.
Taking into account the environmental impact of possible coastal protection measures, it was concluded placing additional rock armour to the runway embankment and that protecting the seaward face of the dunes by putting reno mattresses (a type of steel, wire-mesh basket) in place was the best all round solution.
The procurement process is underway with construction proposed to start in the last quarter of 2021.