Sunny Isles Beach project coming along great
Eastman Aggregate Enterprises are making nice progress on the Sunny Isles Beach renourishment project in Florida.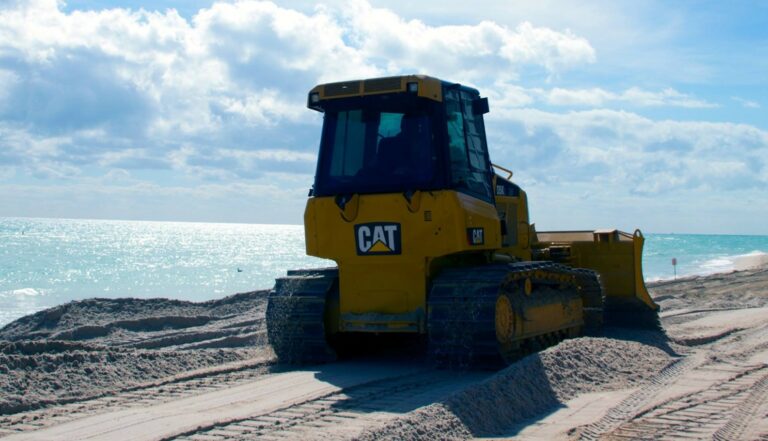 For this project, the contractor will place approx. 280,000 cubic-yards of beach-quality sand on approximately 2.3 miles of eroded shoreline.
Work started on the northern section of the beach and will continue southward with the contractor using the Ellen Wynne Beach Access first, then the former Travel Lodge Motel, and finally at Haulover Park, said USACE.
They also added that as work progresses from north to south, down the entire length of the beach, public needs to stay clear of the secured construction areas. There will be no work on Monday, July 5.
The officials expect this renourishment project to be completed by the end of 2021.
The Sunny Isles Beach shoreline renourishment project is part of wider Miami-Dade County Beach Erosion Control and Hurricane Protection scheme.
According to USACE, the project is 100 percent federally funded via the Flood Control and Coastal Emergency Act (Public Law 84-99) and the Bipartisan Budget Act of 2018 (Public Law 115-123).