Isla Blanca beach renourishment project complete
Cameron County officials have just announced that the beach renourishment project at Isla Blanca Park is fully finished now.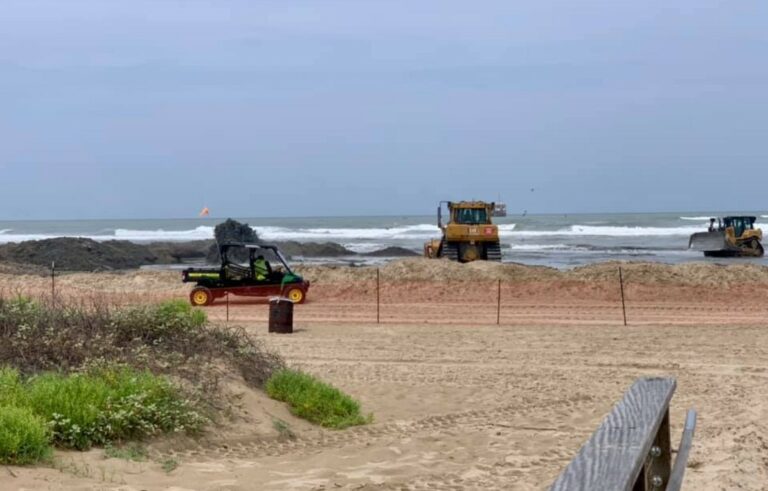 The work was performed as a joint effort between the Texas General Land Office (GLO), the U.S. Army Corps of Engineers, Cameron County and the City of South Padre Island.
This is the first beach renourishment the city has had since 2016, and will provide approximately 100 – 150 feet of beach depth.
Approximately 2,200 linear feet of beach has been renourished allowing wider beach access for the residents and park visitors while protecting the park's infrastructure and current public facilities, Cameron County officials said.
They also added that the most recently adopted Cameron County Erosion Response Plan has paved the way for the county to receive further state funds for future beach, dune and shoreline restoration projects.
The sand needed for the project was taken from the Brownsville Ship Channel and transported via a hopper dredger. Later, it was funnelled through pipes onto the beach and spread out with bulldozers.
According to Cameron County Parks & Recreation Director Joe Vega, approx. 90,000 cubic yards of sand was used to nourish the shoreline of Isla Blanca Park.