Ekiti Govt starts dredging works across the state
The Ekiti State Government, Southwest region of Nigeria, has officially started the dredging works on waterways across the state.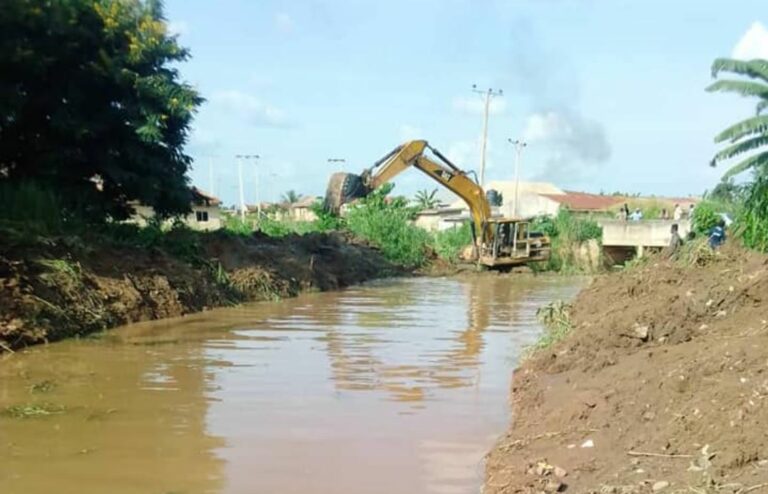 The main goal of this project is to prevent flooding, deaths and destruction of lives and property – caused by floods.
For this flood protection program, the government has procured two 30-tonne excavators to dredge areas designated as flood flashpoints.
"The government of Dr Kayode Fayemi is using the NEWMAP to change the landscape of Ekiti State. We are embarking on construction of drainages and culverts at Arinkin in Oke Ako and Ajolagun in Ikere Ekiti in the first phase of the project after which we will proceed to Ogbomu bridge located between Irele and Ponyan in Kogi State," said Dr. AKinyemi Akinyugha, the State Project Coordinator of a world  bank initiative Nigeria Erosion and Watershed Management Project (NEWMAP).
"We are also going to undertake erosion works at Bisi Aloba avenue, and Temidire roads in Ikere Ekiti. In Ado Ekiti, we are focusing attention on Tinuola, Eminrin, Afao road, Ajilosun, Odo Ado, while attention will be at Owode and Otete in Efon Alaaye, all these are subject to world bank approval."
NEWMAP is fast-tracking actions and looking up to finishing some of these projects within the lifespan of the current administration, concluded Akinyugha.