Increasing the dredging reach with XL REACH (VIDEO)
EDDY Pump Corporation has just revealed new addition to the company's excavator dredge attachment family, the XL REACH.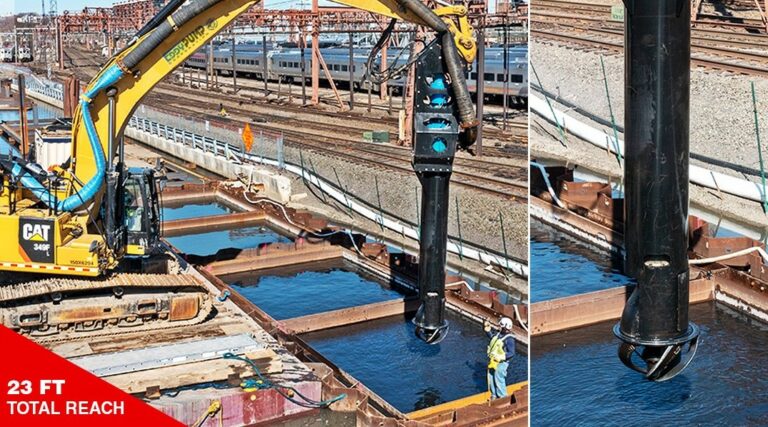 According to EDDY, the XL REACH product increases dredging reach of the equipment from 13 to 23 Ft.
"This is another New addition to the Excavator Attachment Family. One Dredge with multiple attachments gives this some of the highest versatility on the market," the company officials said.
They even released this video of the unit in action working a major pile construction project in New Jersey.
Some of the XL REACH benefits include:
Standard Excavator Dredge Pump Attachment goes from 13 ft to 23 Ft reach;
Use a standard stick and gain 13 Ft with XL REACH Extension;
Perfect for Pile Constructions, Marinas and Boat Slips.
To see all excavator attachment options, please click here.