RIGID takes delivery of the DSC Shark Class dredge
DSC Dredge of Reserve (LA) has just delivered a brand-new 18-inch Shark Class Dredge to RIGID Constructors.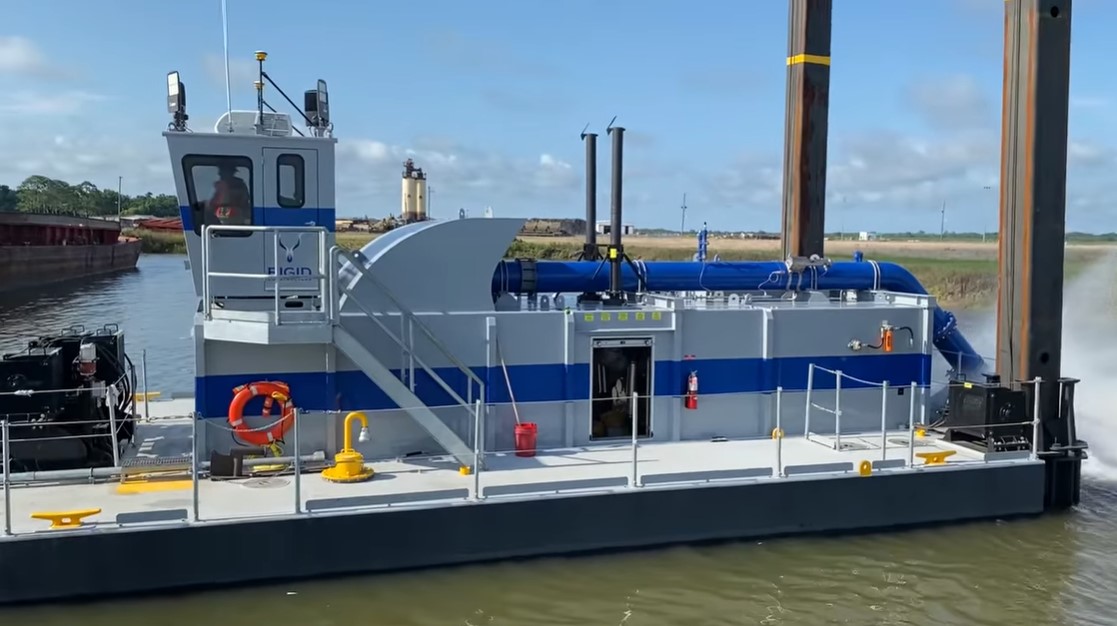 The Louisiana-based RIGID is an industrial construction company that provides services to clients in both the public and private sectors.
With decades of experience, the company is expanding their focus to include marine construction with the addition of this hydraulic dredge to their toolbox of resources.
The Shark Class dredge offers standard discharge sizes ranging from 10 inches (250 mm) to 24 inches (600 mm). The Shark is unique in that it offers the features of a larger dredge in an exceptionally portable design.
Some of the features of the Shark Class include PLC-based operating system, electro-proportional hydraulic circuits. Next, there is a high-capacity service water system and an inline direct marine-style transmission for dredge pump reduction.
Also, an ergonomic, user-friendly control panel makes the unit very simple to operate. The computer on the Caterpillar engine interacts with the dredge PLC computer controls, resulting in fuel savings, less wear and tear on the dredge and a more efficient operation.