Cape Henry (VA) dredging project out for bids
The U.S. Army Corps of Engineers is looking for a contractor that will perform maintenance dredging of the Cape Henry Channel (VA) under the Baltimore Harbor & Channels Project.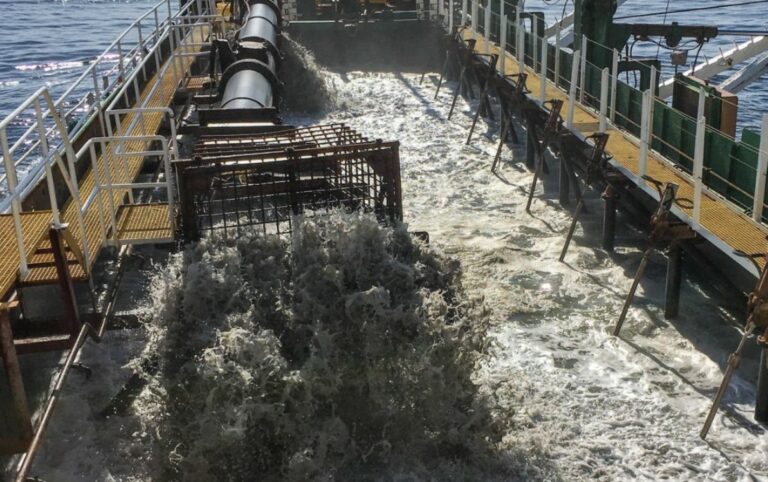 The work, set for winter ‐ spring of 2021/2022, will take place in a heavy commercial waterway supporting the Port of Baltimore.
According to the Corps, the project consists of maintenance dredging portions of the Cape Henry Federal Navigation Channel to a required depth of 51 feet MLLW.
The dredging involves removal of approximately 2,350,000 cubic yards of material, including allowable overdepth dredging and all optional overdepth material.
The work is to be performed by a hopper dredge which will transport and place the material in the Government‐furnished Dam Neck Ocean Disposal Site.
The equipment required for this work commonly consists of one or more 4,500 – 8,500 cubic yard hopper dredges, one drag barge, and one crew/survey vessel. The anticipated performance period for the above described dredging and placement should not exceed 160 calendar days from receipt of Notice‐to‐Proceed, announced the Corps.
Invitation for Bid (IFB) for the maintenance dredging of the Cape Henry Channel (VA)