Improving water quality in Biscayne Bay
Miami-Dade County commissioners have voted to allow USACE to dredge the sand from the Haulover sandbar and move it to the shoreline – where it belongs.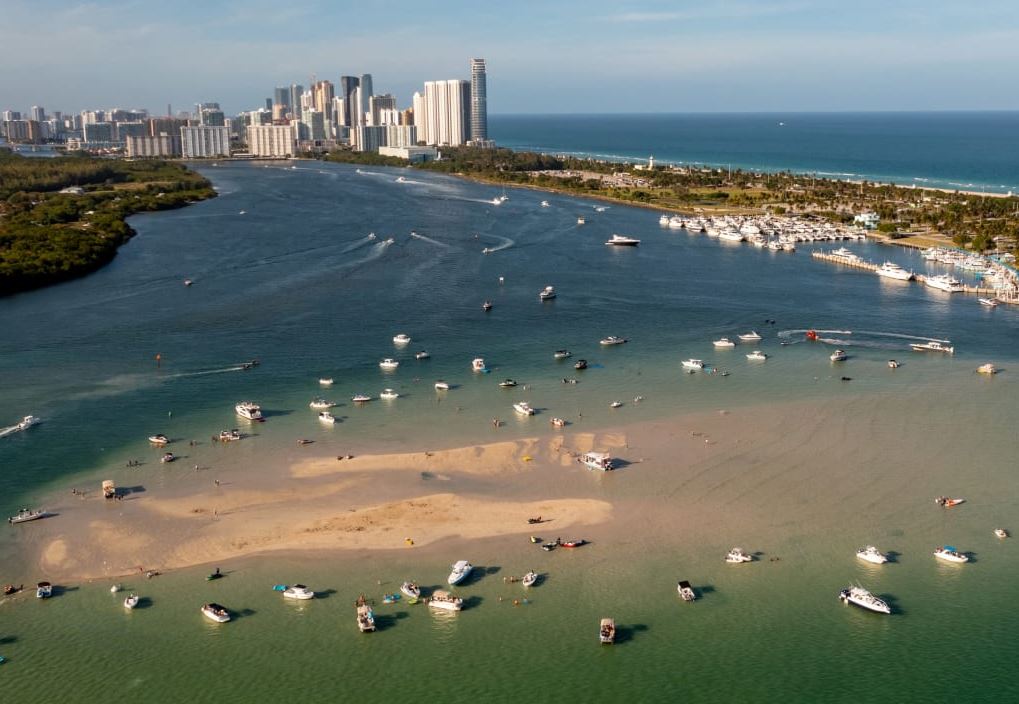 FIU coastal scientist, Stephen "Dr. Beach" Leatherman, said that it's best for all involved – the beach, Biscayne Bay and even boaters.
The Haulover sandbar formed when sand that should have been naturally replenishing Bal Harbour and beaches southward instead got pulled into the inlet with the incoming tidal current, depositing the sand in Biscayne Bay.
Removing the sandbar will most urgently help replenish eroding beaches.
Miami Beach is starving for sand, said Florida International University (FIU).
To date, several erosion hot spots in this area have been replenished with sand from southwest of Lake Okeechobee at a costly $70 per cubic yard.
Dredging the sandbar costs significantly less and will also help get much-needed beach-quality sand back where it's desperately needed.
Another benefit of the dredging is improving water quality In Biscayne Bay, which faces ongoing pollution concerns.
As Leatherman said, the sandbar essentially disrupts the flow of water. If it's gone, better flushing of Biscayne Bay will happen by improving the flow of water between the Atlantic Ocean and the Bay.