Skiffes Creek maintenance dredging project
The U.S. Army Corps of Engineers, Norfolk District has posted a pre-solicitation notice for Skiffes Creek Maintenance Dredging at Ft. Eustis in Newport News, Virginia.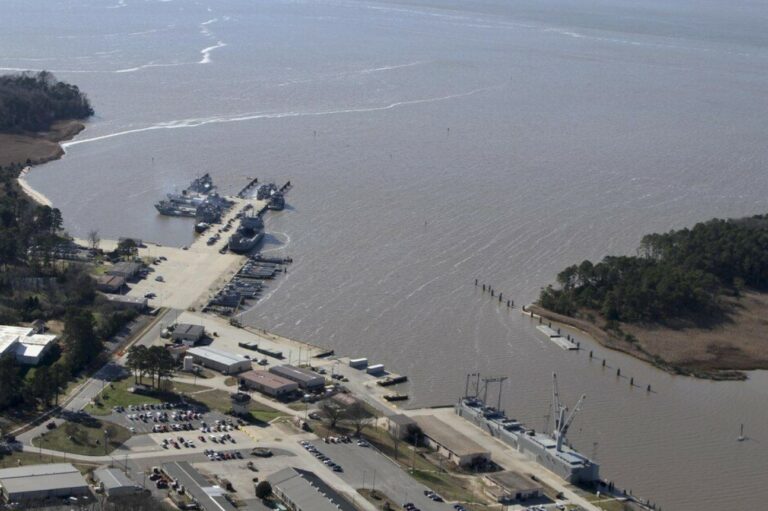 The scheme is a part of the 3rd Port Improvements project sponsored by Joint Base Langley-Eustis, a joint US Air Force and US Army facility located adjacent to City of Hampton and City of Newport News, Virginia.
The main objective of the project is to perform maintenance dredging and debris removal in the Skiffes Creek entrance channel at the 3rd Port, Ft. Eustis.
According to the Corps, entrance channel will be dredged to elevation -21 feet mean lower low water (MLLW) from station 00+00 to station 76+64; to elevation -18 feet MLLW from station 76+64 to station 83+53; and to elevation -12 feet MLLW from station 83+53 to station 90+67. Up to one (1) foot of over depth will be allowed.
All dredged material is to be hydraulically placed by pipeline into the nearby upland placement site, Fort Eustis Dredged Material Management Area (FEDMMA).