The Ga. Dhaandhoo Land Reclamation and Shore Protection project has officially started.
According to the contractor Maldives Transport and Contracting Company (MTCC), the scheme includes:
dredging and land reclamation operations of 25 hectares;
construction of a 1238m rock boulder revetment;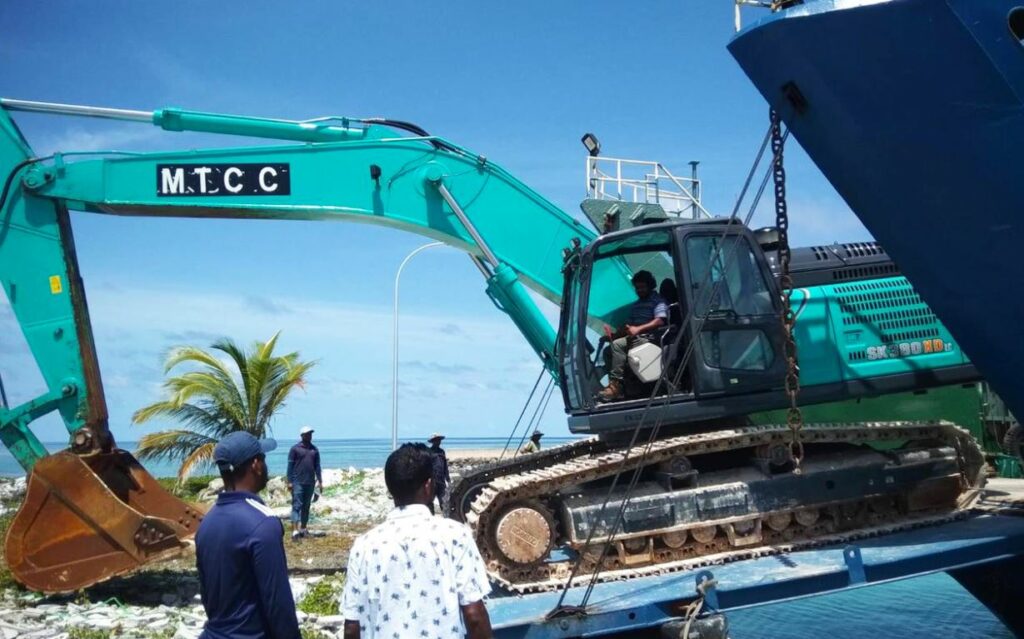 The value of the project is MVR 186.6 million ($12 million).
Also, MTCC has won contracts for land reclamation in R. Dhuvaafaru, H.A. Ihavandhoo, A.A. Ukulhas, Th. Hirilandhoo and M. Dhiggaru.
Moreover, coastal protection projects at Ihavandhoo, Ukulhas and Hirilandhoo will also be carried out as part of this development program.