USACE to dredge Mississippi River near Winona
The U.S. Army Corps of Engineers, St. Paul District, has announced their plans to dredge the Mississippi River near Winona, Minnesota, starting at the end of the month.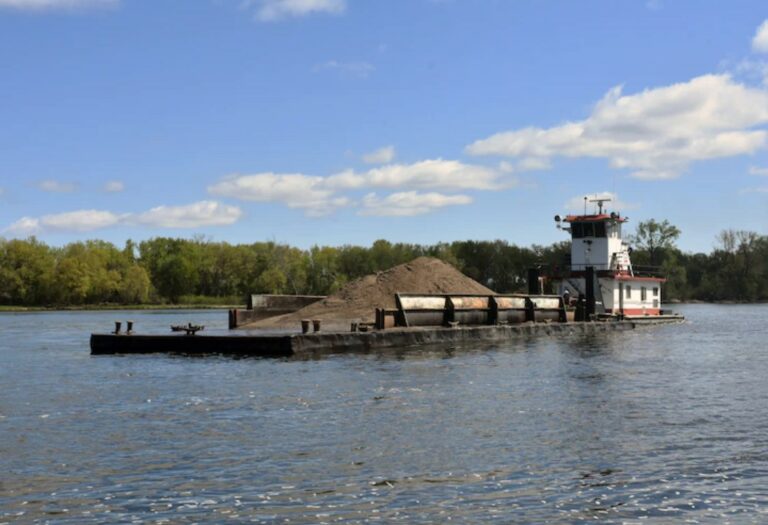 Corps officials estimate that they will need to dredge approximately 70,000 cubic yards from the 9-foot navigation channel to ensure the river has the necessary depth required for commercial shipping.
The material will be placed at a few locations within the greater Winona area to include Latch Island and the Homer Placement Site, just south of Winona off Highway 61, reported the Corps.
In addition to the two traditional placement sites, the city of Winona has requested that approximately 25,000 cubic yards of river sand be placed at Winona's Technology Park.
The city plans to close the East End Boat Landing, near Technology Park during the material placement, which is tentatively scheduled to begin around the middle of September and last until the end of the month. The landing will remain open during the weekends, added the Corps.
According to Paul Machajewski, St. Paul District dredged material manager, the dredging operations are expected to last about 30 days.
"Dredging the river is one of the ways we ensure the shipping channel remains open," said Machajewski. "The importance of the river to producers is critical during years like this one. Producers save around $1 per bushel when shipping corn or soybeans on the river. This is huge given the drought conditions across the region."
Machajewski asked that anyone on the river near the dredging operations to be vigilant to ensure everyone can safely enjoy the river. He said that there are a lot of moving pieces with the dredging operations, and it is up to all of us to be safe while on the water.